SDF Funding now Available for SME companies. Call +65 6250-3575 for Details.
Does your email program produce similar results? If not, now is the time to reassess your email marketing strategy.
Learn how you can send smarter email communications that your target audience will open, read, and respond to, time after time.
Improve your current email marketing strategy by integrating the latest techniques such as A/B split testing, segmentation, triggered workflows, etc.
Make sure that your marketing messages are inbox-friendly and learn how to link your campaigns directly to your bottom line.
Course Objectives
Target Audience
Course Outline
Pre-Requisites
Course Objectives
Email gives a great opportunity to gain new clients and build strong relationships with existing customers. This workshop describes a practical approach to gaining more trust and loyalty from your customers and prospects, all using email marketing.
The  basic success factors, advanced targeting, tracking and testing methods are covered in much details, and tried by participants in the hands-on sessions to build a solid foundation of effective communication using email marketing..
The content is relevant for new as well as experienced email marketing professionals. This workshop covers all aspects of email marketing from designing effective emails, writing killer subject lines to using trigger-based emails to get quick and sure-fire results.
This is a hands-on workshop where participants will learn fundamentals as well as use the email marketing software tools for HTML editing, Mailing list software,  design email marketing campaigns and test them on the spot.
Now is the time to ask the questions you always had about Email Marketing.
How to Write Killer Subject Lines?
Do you know the 2 words that increase the Click-Through-Rate by 18% ?
How to personalize the landing page and increase conversions by 64% ?
Which HTML format generates the highest Email Open Rate ?
Benefits from Intelligent Email Marketing:
Implementing the strategies and techniques learnt in this workshop will enable you to significantly improve the loyalty of your customers by keeping in touch with high-octane, irresistible promotions,  offers,  white papers and newsletters.
You will be able to put to practice the critical factors in creating an effective email marketing campaign by using the best practice in design and copy for HTML and text based emails.
You will learn how to effectively use email marketing software, tools and techniques to reach your target audience, and build strong customer relationships for your products and services.
Target Audience
Marketing & sales professionals with email marketing experience. Ideal attendees have an email program in place and want to better realize their program objectives.
Testimonials from Past Workshop Attendees
Working with Vinai is a real pleasure. He is very knowledgeable about Email Marketing, SEO, eCommerce, and Internet Marketing.
Vinai came up with many ideas to customize my monthly newsletter  which goes out to over 68,000 subscribers. Using Vinai's effective up-selling and cross-selling techniques, we see a substantial increase of revenue from our newsletter, and a boost in traffic & sales every time we send out the newsletter.
With every page optimized by hand, www.UpYourService.com now ranks in the first page of Google and Yahoo for very competitive keywords.
I am delighted to recommend Vinai to help you with your eMarketing strategy and get higher returns electronically
– Ron Kaufman, Bestselling author, UP Your Service!
---
Very practical tips. Relevant information given. It will help me to market my product to potential customers by building customer relationships with my members. The greatest strength is the depth of knowledge and experience shared by Vinai and his expertise in the area of email marketing. – Sean Foo, Serve Hope Pte Ltd
Very useful and relevant to my own marketing plans. The information was clearly explained, interactive and very relevant. Lot of examples and step by step processes guides helped a lot. I will gladly recommend this course to all my friends and business associates. – Patrick Ang, B2B Publications
This workshop is comprehensive, easy to follow and interesting. I could use the step-by-step tutorials with ease. Previously I had spent countless hours looking for the right software. With the clear techniques taught in this workshop, and by following the recommendations, I could choose the best software that I have been using now for my newsletter. – Sharon Ho, iMart Pte Ltd
The greatest strength of the workshop are the practical sessions, introduction to different software & email marketing techniques that I can apply immediately. – Jason, Science Centre
Course Outline
Critical Factors to Boost Revenue Using Email Marketing
Success Factors for Building Trust & Loyalty in Your Prospects & Customers
Creative, Design & Format – Getting Your Emails Opened and Clicked On
Testing, QA and Performance Improvement Strategies
Understanding and Applying Email Metrics
Strategies for Building and Managing Your email marketing Lists
Improving Results Through Segmentation & Personalization
Dealing With Anti-Spam Filters – Improving Email Delivery Rates
Participant Email Analysis
Trainer: Vinai Prakash
Vinai is an experienced expert at email marketing, assisting SMEs and Entrepreneurs in building & managing large email marketing campaigns in Asia & America.
He assists Ron Kaufman, Informatics and many other companies in maximizing their email marketing campaigns. A patient and approachable trainer, Vinai is highly sought after for email marketing consulting & training.
Pre-Requisites
There are no specific pre-requisites to join this course. You must have an interest in Email Marketing, and in generating revenue from email marketing…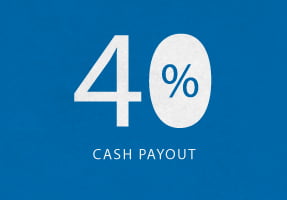 Claim SDF Grant
Companies sponsoring their staff for training can claim from the Skills Development Fund.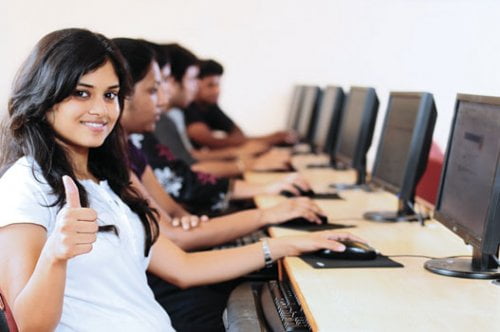 Learn By Doing
You learn best when you Do It Yourself.
We teach you, step by step, how you can learn new skills, build your knowledge and enhance your career prospects quickly & easily, with Practical Tips & Tricks!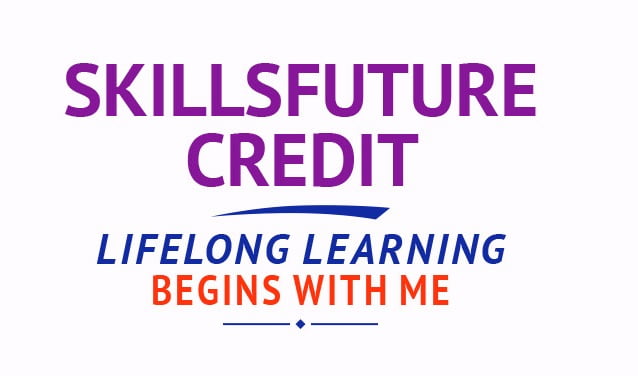 SkillsFuture Ready
Singaporeans can use $500 SkillsFuture Credits for this training to offset the course fees.
Contact us for advise on how to go about claiming your SkillsFuture.
Get Started Today!
How To Register
Classroom based lecture, discussions, case studies and hands-on sessions using Email Marketing Software.
Each participant can bring in 1 of their own email marketing material for review and advice by the trainer. Limit to 1 only due to class size.
Register by filling the registration form, or calling +65 6250-3575 or emailing to training@intellisoft.com.sg
Some of the companies that experienced our trainings


























Get Creative With Illustrator
&
Accelerate Your Career