Learn Python programming from scratch with hands-on exercises
Start To Build a Career in Data Science With Python Programming

WSQ Grant up to 50-70%

SkillsFuture & UTAP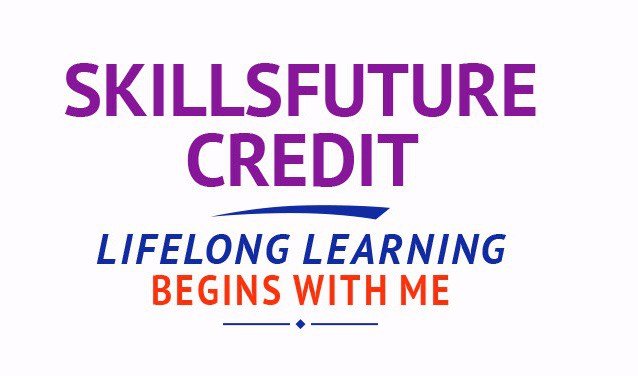 SkillsFuture Ready
Singaporeans can use $500 SkillsFuture Credits for this training to offset the course fees.

Contact us for advise on how to go about claiming your SkillsFuture.

Get Started Today!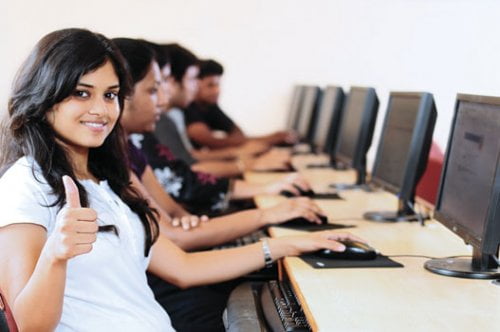 Learn By Doing
You learn best when you Do It Yourself.

We teach you, step by step, how you can learn new skills, build your knowledge and enhance your career prospects quickly & easily, with Practical Tips & Tricks!

Python Programming Training in Singapore: Course Overview
This Python course for beginners provides essential technical knowledge & skills to understand, design, and write software programs using the Python programming language yourself. WSQ Grants & SkillsFuture can be used for this bestselling Python Course in Singapore.
This is a great Python starting course meant for Beginners to learn Python Programming, step-by-step, with the #1 Programming language expert in Singapore.
Python makes simple to complex tasks easy, with our Step-by-step, Practical, and Hands-on training.
A Great Introductory Course in Python Programming
It was truly amazing. Vinai knows how to teach, how to educate, and how to make you understand the meaning of his excellent courses.  – Julia, Qualcomm
The Course was really interesting. Quite frankly, this guy is really good. You won't regret it! Thanks so much for being clear and easy to understand – Wee Yong, Glaxo SmithKline
Python Programming Course Overview
Course Outline
Best Python Training Course: Detailed Outline
The practical Python course in Singapore will provide you with a hands-on introduction to the Python language. It will cover the most used functional programming techniques. We will be covering the following Python topics in detail.
COMPUTER PROGRAMMING FUNDAMENTALS
Basics of Computer Programming
Principles of Program Development
Business Needs Analysis
Instructing a Computer
LOGIC & PROGRAM FLOW
Logic Development
Building Program Flow
Converting Business Requirements to Program Flow
Macro design techniques
COMPUTER ALGORITHMS
Steps in an Algorithm
Methods to Represent a Problem
Creating Flowcharts
Writing Pseudocode
GETTING STARTED WITH PYTHON
Installing Python software
Introduction to Python
Writing Your First Python Program
PERFORMING CALCULATIONS
Performing Calculations with Python
Precedence of Operators
DATA TYPES AND VARIABLES
Data Types
Variables
Types of Numbers
BOOLEAN COMPARISON
Boolean Expressions
Comparison Operators
AGGREGATE DATA TYPES
Aggregate Data Types in Python
Lists
Tuples
CONDITIONAL STATEMENTS
Sequence Statements
IF Statement
IF…ELSE Statement
IF…ELIF Constructs
PROCEDURES & FUNCTIONS
Creating Your First Functions
Procedures Development
Best Practices For Subroutines
LOOPS
For & While Loops
Looping with Variables
LIBRARIES
Using Standard Libraries
Random Library
Math Library
Datetime Library
TESTING AND MODIFICATION
Types of Errors
Finding Errors
Testing & Debugging
Improving a Program
DOCUMENTATION
What to document
How to document
Self Explaining Code
Version Control
By the end of the Python Training, You would have learned the following things in Python, and be able to read and write Python scripts with ease.
Introduction to Python: What is Python?
Origin and intentions.
Differences from other programming languages.
Installing Python.
Using the interactive Python shell.
Editing and starting Python scripts.
Fundamentals: Variables, basic data types and assignments.
Operators and expressions.
Conditional Statements: The details of the if statement and the conditions.
Loops: While and for-loops.
Data Types: Lists, Tuples and Dictionaries.
Lists and stacks.
Functions and recursive functions.
File Handling – Reading & Writing Text / CSV / Excel Files
Exception Handling
Weekday Training for Intro to Python Programming Singapore:  2 full days (8:45 am to 5:45 pm) in our Fully Setup Computer Labs in Singapore.
Course Objectives
Pre-Requisites
Target Audience
Do You Have a Question or Need a Quotation?
Simple. Just tell us what you need here. We'll be glad to help you!
Some of the companies that experienced our trainings





















"What I love about this training is that the trainers make sure we learn the steps and are able to do it on our own. This is a real advantage and I will definitely come back for more practical training"
"The training was everything I hoped for, and more. Intellisoft Systems really makes a difference, I would have never discovered the hidden features of the sotftware on my own. Thanks a lot Intellisoft !"
Want To Register For Python Programming Course in Singapore?
It's easy. Simply click to Register for the 2 Days of  Python Programming for Beginners Training.
Join by simply clicking on the chosen course date available at the top of this page. Need Help in Registering?
Call us at +65 6296-2995, SMS / WhatsApp: +65 9066–9991
Send an email  to  training@intellisoft.com.sg  OR
Submit an online enquiry if you have any questions regarding Python Programming training.
Note: This class is a very practical, and hands-on workshop session. It requires you to take part in exercises during the class. A laptop with the required software pre-loaded is provided to each participant for use during this workshop.
If you wish to Join this Python class in Singapore today and learn the Fundamentals of Python Programming easily, you will enjoy our step by step instructions, and helpful, patient, Certified Trainers to guide you.
We also provide Corporate Training on Python class in Singapore. If you have a group of 10 or more participants wanting to learn Python Programming Language, contact us and we will be glad to arrange a Python for beginners workshop for your organization.
Accelerate Your Career With the Most Effective & Practical Python Training.