The world needs great solutions. Build yours faster.
Now everyone can quickly build and share low-code apps with Microsoft Power Apps.
Create useful apps for everyday use
Automate your work-flow with Power Automate
This 2 day Power Apps & Power Automate MasterClass will guide you step by step in learning to create awesome apps in no time.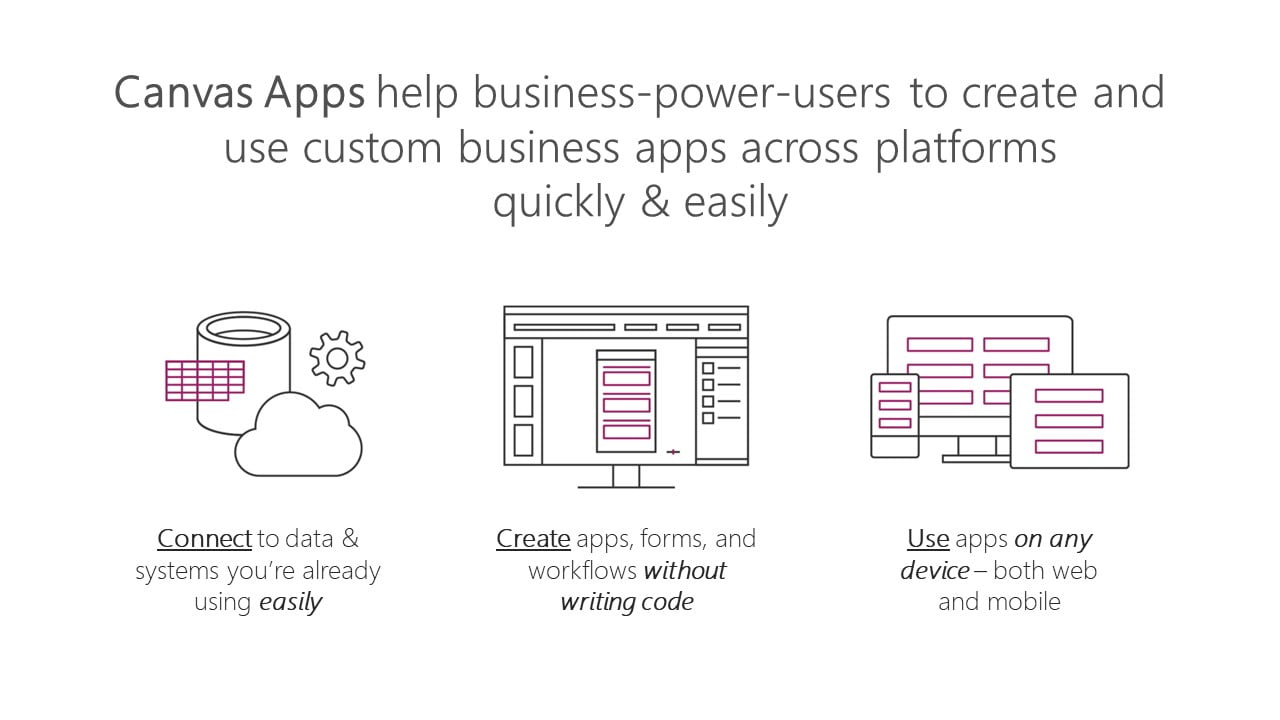 Get started quickly
Empower your team to start building and launching apps right away using prebuilt templates, drag-and-drop simplicity, and quick deployment—then roll out continuous improvements as needed.
Build apps without compromises
Give everyone the power to build the apps they need with advanced functionality previously only available to professional developers—including pre-built AI components.
Innovate quickly for fast results
Driving success with employee-built apps using Microsoft Power Apps
Toyota Motor employees have created more than 400 apps that help with everything from product quality control to COVID-19 screening.
GSK Singapore has built 12 apps in just 2 days. And these people are not software developers… but engineers, quality inspectors, people from different departments doing their daily job.
Enable extensibility for developers
Provide professional developers with the tools to seamlessly extend app capabilities with Azure Functions and custom connectors to proprietary or on-premises systems.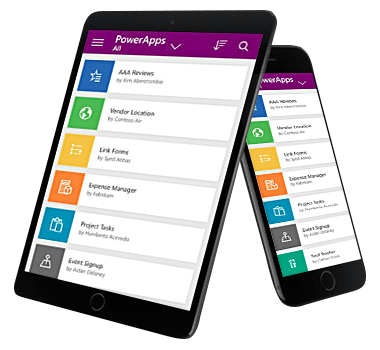 Course Outline
Course Objectives
Pre-Requisites
Target Audience
Course Outline
This is a detailed, step-by-step training course for you to get hands-on experience with the Microsoft Power Platform technologies – Power Apps, Power Automate, and Microsoft Dataverse.
The training includes practical, hands-on exercises for people new to these technologies to build low-code app solutions within a short span.
Technologies covered in the Intellisoft Power Apps & Power Automate MasterClass in Singapore are:
Power Apps: A software as a service (SAAS) application platform that enables power users in line of business roles to easily build and deploy custom business apps. You will learn how to build Canvas style of apps that work on mobile devices or desktops with ease.
Power Automate: A business service for line of business specialists and IT pros to build automated workflows intuitively.
Microsoft Dataverse: Makes it easier to bring your data together and quickly create powerful apps using a compliant and scalable data service and app platform that is integrated into Power Apps.
Microsoft SharePoint: Create and share list of important things to track within the department or the organization. Maintain & manage a complete app from within your company's SharePoint Portals.

Module 1: Power Apps: Introduction, Building Low-Code Apps, Testing on Mobile Focuses on the basic concepts involved in building Power Apps Canvas apps.
Connect to data sources and filter results based on specified criteria
Work with screens and navigation
Use controls, properties, formulas, and actions to customize the user experience
Configure app settings
Save and share an app
Run the app on a mobile device
Module 2: Introduces you to the Microsoft Dataverse and SharePoint Lists. You will learn how to:
Create and customize a custom table
Use the Form control
Save data into the Microsoft Dataverse using the Form control
Module 3: Introduce you to Microsoft SharePoint. You will learn how to:
Create and customize a custom list
Use a list as a source for creating and updating Power Apps
Module 4: Power Automate – Introduction, Building simple to complex workflow automation with multiple apps. Introduces you to Power Automate. 
Create a flow that is triggered when a new Microsoft Dataverse row is created
Automate sending approval requests
Conditional branching based on the approval response
Trigger a flow when a new record is created
Update the record with the approval status and the approver's comments
Customize the approval based on the SharePoint item add/update
Use the Approval centre on mobile and web
Check the status of flow runs
Module 5: Create multi-step approvals with multiple apps
Create automation with third-party apps
Create a complex flow with Advanced Automation Tips & Tricks
Module 6: Create your own App from Scratch
Design the App Layout
Configure the database or Sharepoint List
Create the Screens and interaction
Build Automation flows
Debug & test the application
Deploy the app to other users
Gain a competitive advantage by linking all your data
Connect to hundreds of data sources using a library of connectors and Microsoft Dataverse—bringing your data together for a single source of truth while you uncover insights as well as customize and extend Office 365, Dynamics 365, and Azure capabilities.
Scale your low-code apps with Azure
Use Azure to extend low-code apps built with Power Apps and create enterprise solutions that scale to meet your organization's needs. Professionally manage your enterprise app development using Azure DevOps, plus tap into the power of reusable components, AI services, and your entire data estate on Azure.
Powerful alone. Better together.
Build powerful end-to-end business solutions by connecting Power Apps across the entire Microsoft Power Platform—and to Microsoft 365, Dynamics 365, Azure, and hundreds of other apps—to drive innovation across your
Join the Intellisoft MasterClass Training Course on Power Apps & Power Automate
Build apps in hours—not months—that easily connect to data, use Excel-like expressions to add logic and run on the web, iOS, and Android devices.
Course Objectives
Pre-Requisites
Target Audience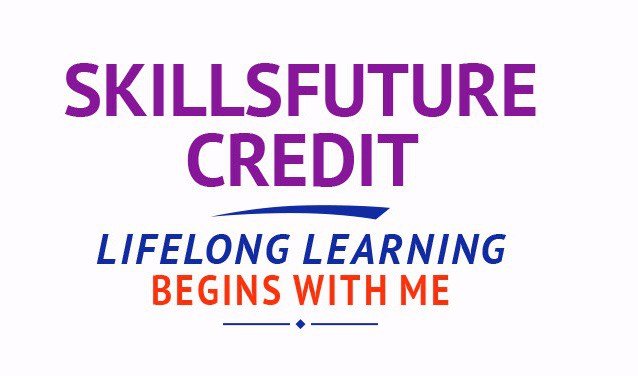 SkillsFuture (Pending Approval)
Singaporeans can use $500 SkillsFuture Credits for this training to offset the course fees.

Contact us for advise on how to go about claiming your SkillsFuture.

Get Started Today!*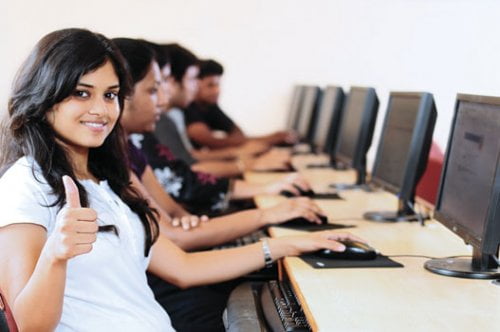 Learn By Doing
You learn best when you Do It Yourself.

We teach you, step by step, how you can learn new skills, build your knowledge and enhance your career prospects quickly & easily, with Practical Tips & Tricks!
Do You Have a Question or Need a Quotation?
Simple. Just tell us what you need here. We'll be glad to help you!
Some of the companies that experienced our trainings





















"What I love about this training is that the trainers make sure we learn the steps and are able to do it on our own. This is a real advantage and I will definitely come back for more practical training"
"The training was everything I hoped for, and more. Intellisoft Systems really makes a difference, I would have never discovered the hidden features of the sotftware on my own. Thanks a lot Intellisoft !"
Register for the 2 Days PowerApps Masterclass Training in Singapore today.
Click on the chosen Power Apps Training course dates available at the top of this page.
Need Help in Registering for Microsoft Power Apps & Power Automate Master Class?
Call us at +65 6250-3575, WhatsApp: +65 9066-9991
Power Apps Corporate Training Program in Singapore (Physical Class or Virtual Classroom using Zoom or Microsoft Teams)
Request a Course Brochure here or enquire about any questions regarding Power Apps training. We offer Corporate Training for your company too.
UTAP: In addition, NTUC members can utilize UTAP to offset 50% of the remaining fees (capped at $250 per year).
If you are looking to train your entire team, we can arrange to conduct the Power Apps training at your office location too. Just contact us for the quotation and suitable dates for the training.
Accelerate Your Career With the Most Effective & Practical Training.