Learn How To Get Your Website on the First Page of Google! Doing Search Engine Optimization (SEO) for your own website is simple. All you need to do is to work systematically, methodically, and implement the required steps. It requires diligence, perseverance and commitment to get your website to the top. It is not difficult, and it is not impossible.
You can learn the most important techniques that will give you an edge over your competitors. Just follow the simple SEO tips, tricks and steps, and you are on your way to get your website ranked high in the Search Engines. Very Practical, and Step-by-step approach that anyone can learn and master. Course Duration : 1 day SEO workshop
Course Outline
Course Objectives
Pre-Requisites
Target Audience
Course Outline
Learn about the basic SEO concepts and find out about the latest trends in Search. Learn all about the major search engines and how they affect your web site ranking. We teach you the exact same strategies and methodologies used at our own SEO company to do Site Optimization. The following agenda is an overview of the DIY SEO training course. The SEO training material is constantly updated to include the latest developments in the field of Web Search. Each participant will:
Learn what must be done to get top rankings in Search Engines.
Learn how to increase Click-Through Rates (CTR)
Understand how to make your site more relevant to the search engines.
Find out how your webserver can affect your SEO rankings.
See how to use Simple SEO Tools to implement the SEO methodology.
Learn how to identify the best keywords for your site.
Analyze your site and competitors' sites using keyword density analysis.
Learn the best ways to submit your pages to get them indexed in the popular search engines.
Select the Best Monitoring tools to check your search engine rankings as well as your competitors'.
Learn how to read the current and historical Ranking Reports.
Understand link reputation and how to increase Link Popularity.
Find out why some dynamic pages don't get indexed and how to fix it.
Learn to configure and use the Best SEO Tools on your own website.
Participate in a lab review of a site using the SEO Checklist.
Course Objectives
Pre-Requisites
Target Audience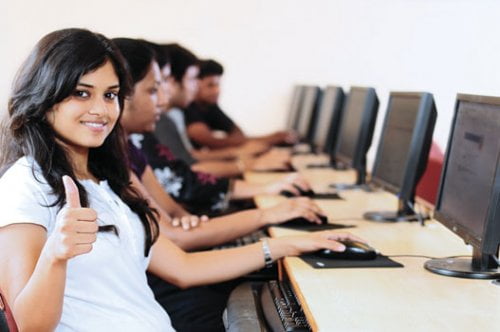 Learn By Doing
You learn best when you Do It Yourself.

We teach you, step by step, how you can learn new skills, build your knowledge and enhance your career prospects quickly & easily, with Practical Tips & Tricks!
Do You Have a Question or Need a Quotation?
Simple. Just tell us what you need here. We'll be glad to help you!
Some of the companies that experienced our trainings





















Register for the 1 Day DIY SEO Training Workshop Today! Simply fill the form on the right, and book your seat today. Or send an online enquiry for any questions. You can call us at +6250-3575 or email to training@intellisoft.com.sg for any questions, or to register for the upcoming SEO Training Workshop in Singapore.
increase the amount visitors to Your website
&
obtain high-ranking results page of a search engine