The full course fees for this training is S$560, before any Government funding.
For Singaporean/PR above 21 years, Training Grants are available.
For Foreigners, no government grants are available.
WSQ funding from SkillsFuture Singapore (SSG) is available to Singaporeans/PRs above 21.
(Both Individuals & Company Sponsored ).

Individual Singaporeans, 25 years & above can also use their SkillsFuture Credits for this training at Intellisoft.

Companies sending Locals & Foreign staff for training can avail SFEC Funding. 
Use it to improve the communication skills of your entire department!
NTUC Members can utilize UTAP Funds to offset 50% of the remaining fees*.
Contact us for more information on How to apply for this SkillsFuture Grant.
Call +65-6252-5033 for Details or WhatsApp Now at +65-9066-9991

up to 70% Grant
$392 Funding by SSG
Singaporeans Above 40 Years

Individuals Can Use SkillsFuture
up to 50% Grant
$280 Funding by SSG
Singaporean Below 40 Years

SkillsFuture (Singaporeans only)
WSQ Grant of up to 70%* from SSG for Singaporeans and PRs, subject to eligibility.
Good communicators help to build relationships, earn trust and respect from others. A very in-depth, practical training full of examples, individual exercises and role-plays.
Improve your Communication Skills in just 2 days and see a huge difference in your improved communications – both in written as well as verbal communication with clients, colleagues, managers and vendors.
Being an effective communicator extends to written communication as well, as more employers become aware of the damage poor writing can wreak on brand image and business-to-business relations.
The Communication Skills training provides essential knowledge and skills & improve your communication with Customers, Vendors, Team members, Management & Colleagues.
WSQ Grants & SkillsFuture can be used for this Communication Skills Course.
Course Outline
Course Objectives
Pre-Requisites
Target Audience
Course Outline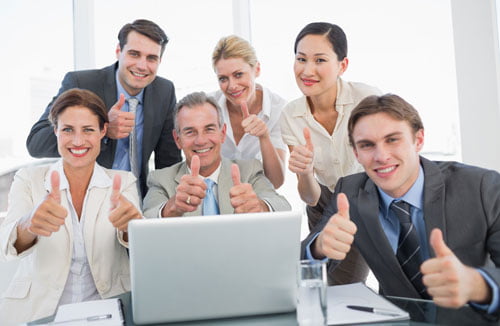 Course Duration: 2 full days (Weekdays)
Audience:  Suitable to All Users who have Basic Knowledge of English.
This course consists of three major Sections.
In the First Section, you will be introduced to the importance and benefits of having good communication in the workplace, and how it impacts you. You will also be taught why you should plan for communication and how to do it.
The Second Section focuses on how to communicate effectively using written forms of communication. Teaching written communication is often neglected by training providers but is an essential part of workplace communication which can either achieve intended objectives or lead to misunderstandings.
The Third Section focuses on verbal communication, including active listening skills. The value-add in our training program is that techniques on leading discussions and seeking ideas and opinions of others will be taught too.
SECTION 1: Building Leadership in Communications
Purpose of communications for individuals & organizations
Finding out the intended outcomes of communications
Advantages & Disadvantages of various methods of communication in differing situations
Identify the purpose, audience & outcome of communications to be achieved
Level of formality or informality for different situations
Style & method of communication for various situations
SECTION 2: Building Effective Written Communication Techniques
Identify information sources
How to Find & Extract key points from information sources
Principles of written communication in business
Selecting the right tone and style for written communication
How to organise, structure and present information
Checking for accuracy. Proofreading & checking methods.
Important vs. Urgent: How to Respond
Use appropriate language for written communications, based on audience
Best Practices of Recording, Filing & Organizing Written communication.
SECTION 3: Building Effective Verbal Communication Techniques
Present information & ideas in a clear, convincing or persuasive manner
How to lead discussions to achieve objectives
Adapting verbal communication for different audiences & purpose
Use & interpret body language and tone of voice
Methods of active listening and its benefits
Strategies for overcoming barriers to verbal communication
Summarise verbal communication and make sure that the correct meaning has been understood
Course Objectives
Pre-Requisites
Target Audience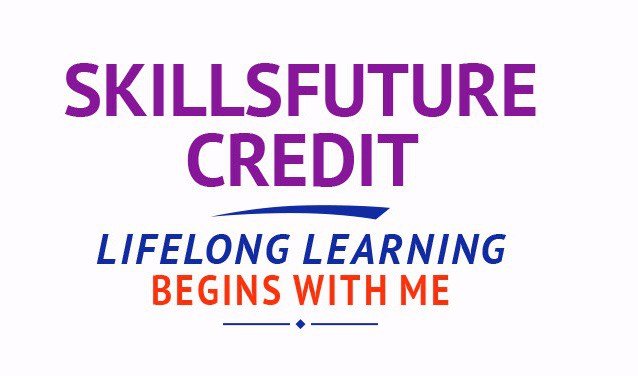 SkillsFuture Ready
Singaporeans can use $500 SkillsFuture Credits for this training to offset the course fees.

Contact us for advise on how to go about claiming your SkillsFuture.

Get Started Today!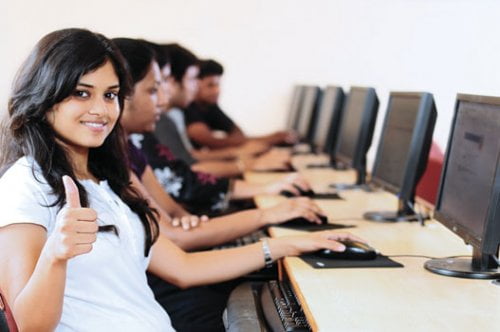 Learn By Doing
You learn best when you Do It Yourself.

We teach you, step by step, how you can learn new skills, build your knowledge and enhance your career prospects quickly & easily, with Practical Tips & Tricks!
Do You Have a Question or Need a Quotation?
Simple. Just tell us what you need here. We'll be glad to help you!
Some of the companies that experienced our trainings





















"What I love about this training is that the trainers make sure we learn the steps and are able to do it on our own. This is a real advantage and I will definitely come back for more practical training"
"The training was everything I hoped for, and more. Intellisoft Systems really makes a difference, I would have never discovered the hidden features of the sotftware on my own. Thanks a lot Intellisoft !"
To register for the 2 Days Communicate with Confidence Training:
 Simply fill out this REGISTRATION FORM  to confirm your seat today.
Intellisoft will apply for the WSQ Funding on your behalf.
An invoice for the net fee will be sent. Apply SkillsFuture or make the payment via PayNow.
Attend & Enjoy the Training!
Otherwise, you may send an online enquiry for any questions.
You may also reach our friendly staff by calling 6252-5033, What's app at +65 9066-9991 or email us at us info@traningint.com 
Certification: Successful trainees will receive a recognised Statement of Attainment from SSG.
Accelerate Your Career With the Most Effective & Practical Training.