Are you relying on your IT to create Data Models &  Business Intelligence?
If you want to become good at creating Self Service Business Intelligence (BI) using the excellent and extensive Microsoft tool sets, you must learn how to become a data modeller using Power Pivot.
In this practical, hands-on Power Pivot & Power BI workshop, this is exactly what you will learn.  Our expert approach in this classroom training course makes it accessible to become an Excel Pro.
At the end of the 2 days you will be well on you way to becoming a Power BI, Power Pivot and Power Query Ninja!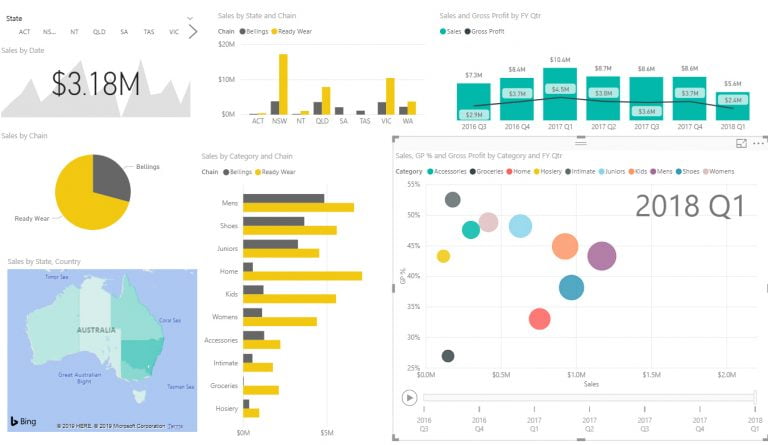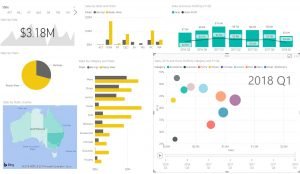 This PowerBI MasterClass introduces the exciting world of business analytics to you.
In the Microsoft Power BI class in Singapore, you will learn the skills to be the best business analyst and gain insights into your data quickly. You will be able to efficiently use Power BI, Write DAX Measures and Use Power Query to clean and load data.
Finally, you will learn how to publish the final dashboards and reports to the Power BI Service in the cloud and refresh data automatically.
The course starts first by highlighting the critical Advanced Excel functionality useful for data analysis.
Then moves to Power BI tools – Power Query, Power Pivot & Power BI – all built into Power BI Desktop Application to help you visualize and analyze information quickly and efficiently.
The Power BI Data Visualization MasterClass Training covers:
Importing and creating relationships between tables of data.
Understanding the optimal data structure to use in PowerBI.
Writing basic Data Analysis eXpressions (DAX) formulas to extract business insights.
Then write more advanced DAX formulas that use the power of DAX to extract additional business insights from the data that are not immediately obvious (yet are inherently available).
An introduction and overview of Power Query. It covers How to use the tool to load data and cleanse it automatically in the future with fantastic Power Query.  
Helping Excel professionals move from being an average user in Excel to being a Power BI analyst, covering the differences between the tools and how to start using Power BI Dashboards effectively.
Course Outline
Day One: Data Visualization Fundamentals With Microsoft Power BI
Introduction 
When and Why to Use Power Pivot
Tour of the Power Pivot Environment
Loading Data from Hundreds of Data Sources
Various Methods of Data Loading
Tradeoffs in Loading Techniques
Best Practices of Loading & Cleaning Data
Introduction to Formulas and DAX using Microsoft PowerPivot
Named reference syntax
Similarities to traditional Excel
Measures (Calc Fields) vs. Calc Columns
COUNTROWS() and DISTINTCOUNT()
Best practices of using Aggregator & Iterator Functions
Working with Multiple Tables using Power BI
Relationships: the End of VLOOKUP?
Data Tables vs. Lookup Tables
Multiple Data tables in a single model
Troubleshooting your "relationship problems"
Exercises to cement your learning
The Magic of DAX Measures in Microsoft Power BI
The CALCULATE() function.
ALL(), percentage of totals, and "canceling slicers.
Introduction to Time Intelligence: Date/Calendar Tables
Running totals – Year to Date,
Change versus Prior Month/Year Etc.
What-if Analysis using Disconnected Tables and Slicers
Day Two: Advanced Data Visualization With Power BI
Recap and More DAX
Recap of previous day
Theory of the Vertipaq engine
Filter() , Custom Calendars.
DAX Patterns for common problems using Power BI
Counting things that didn't happen (eg customers without purchases)
Custom time intelligence patterns
Power Query
When to use it and why
Built-in transformations
The "M" language
Using Power Query to solve real world problems.
Performance
How to Keep Your Files Small and Your Calculations Fast
Theory behind compression Sharing and Refreshing Workbooks
Different Web Hosting options (SharePoint and Power BI)
Options to refresh workbooks easily
Creating Advanced Reports and Dashboards with Power BI
Advanced Power BI Visualizations
A detailed review of what is different about Power BI vs Excel.
Learn to think differently and use the visualizations available.
Publishing Dashboards to Power BI Services
A detailed review of the cloud offering including sharing, Q&A, Analyze in Excel, publishing Dashboards to Mobile Apps.
Using Power BI Mobile
Microsoft's Best Kept Secret Unveiled
General Q&A
Course Objectives
Pre-Requisites
Target Audience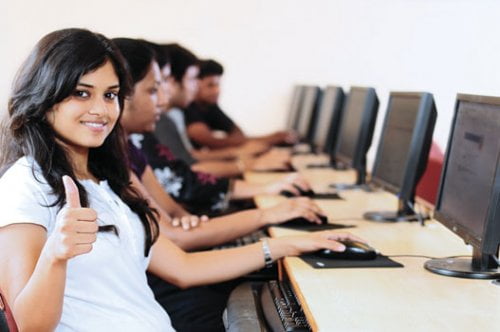 Learn By Doing
You learn best when you Do It Yourself.

We teach you, step by step, how you can learn new skills, build your knowledge and enhance your career prospects quickly & easily, with Practical Tips & Tricks!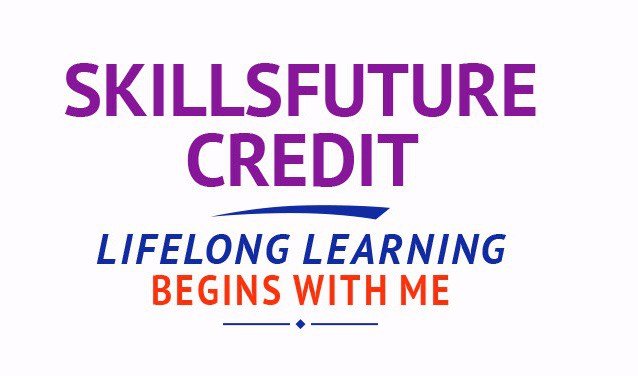 SkillsFuture Ready
Singaporeans can use $500 SkillsFuture Credits for this training to offset the course fees.

Contact us for advise on how to go about claiming your SkillsFuture.

Get Started Today!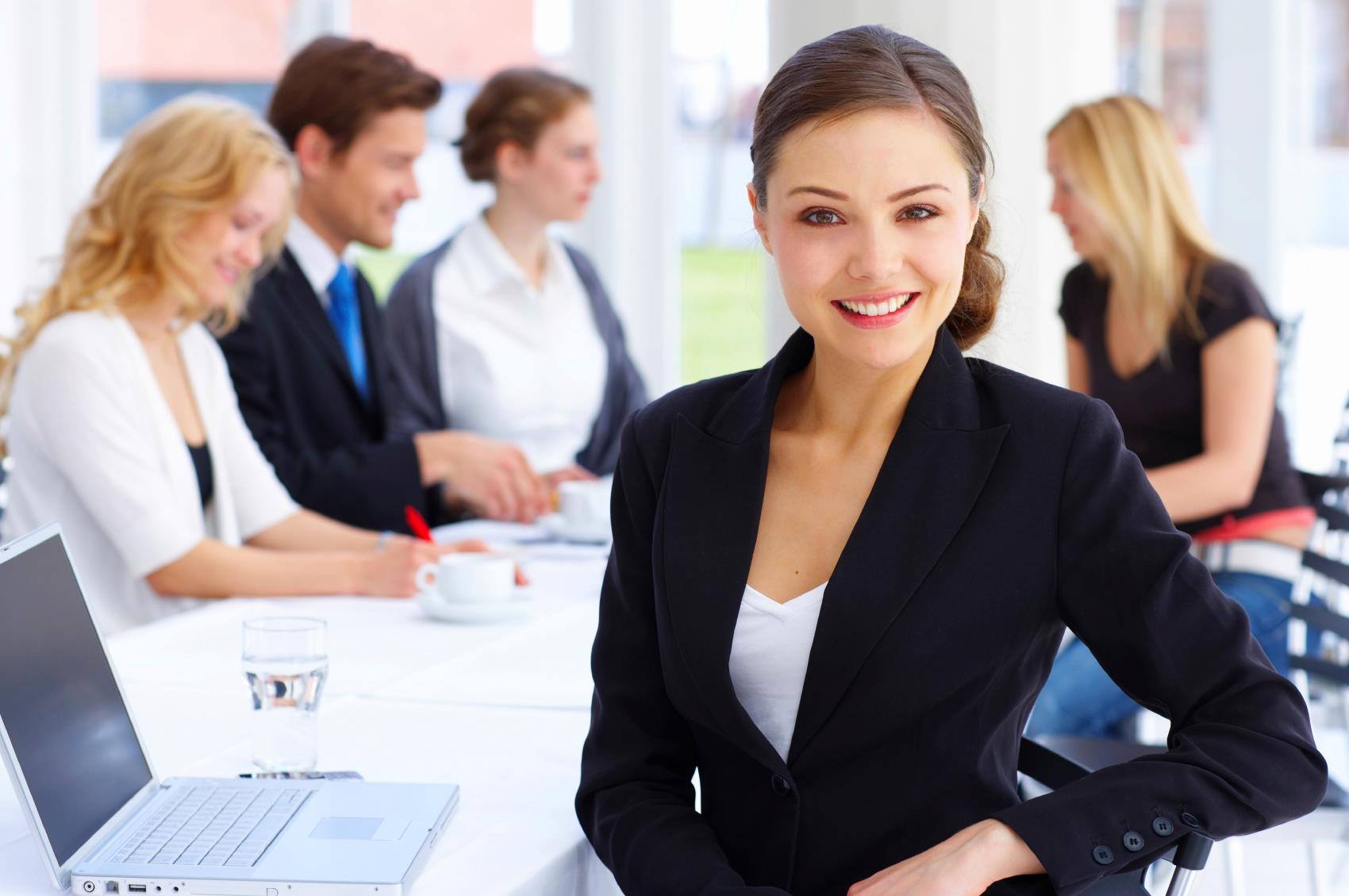 Claim SDF Grant
Companies sponsoring their staff for training can claim from the Skills Development Fund.
Do You Have a Question or Need a Quotation?
Simple. Just tell us what you need below. We'll be glad to help you!
Some of the companies that experienced our trainings
"What I love about this training is that the trainers make sure we learn the steps and are able to do it on our own. This is a real advantage and I will definitely come back for more practical training"
"The training was everything I hoped for, and more. Intellisoft Systems really makes a difference, I would have never discovered the hidden features of the sotftware on my own. Thanks a lot Intellisoft !"
Learn
Power Pivot & Power BI
For Excel