Enjoy Up to 70% WSQ Funding*
WSQ Funding is eligible for Singaporeans/ PR coming as Self & Company sponsored for the training.
Talk to us! Send us an email to know your eligibility.
The full course fee for this training is S$600 before any Government funding.
For Singaporean/PR above 21 years, Training Grants are available.
For Foreigners, no government grants are available.
WSQ funding from SkillsFuture Singapore (SSG) is available to Singaporeans/PRs above 21.
(Both Individuals & Company Sponsored).

Individual Singaporeans, 25 years & above can also use their SkillsFuture Credits for this training at Intellisoft.

Companies sending Locals & Foreign staff for training can avail SFEC Funding. 
Use it to improve the skills of your entire department!
NTUC Members can utilize UTAP Funds to offset 50% of the remaining fees*.
Contact us for more information on How to apply for this SkillsFuture Grant.
Call +65-6252-5033 for Details or WhatsApp Now at +65-9066-9991

up to 70% Grant
$420 Funding by SSG
Singaporeans Above 40 Years

Individuals Can Use SkillsFuture
up to 50% Grant
$300 Funding by SSG
Singaporean Below 40 Years

SkillsFuture (Singaporeans only)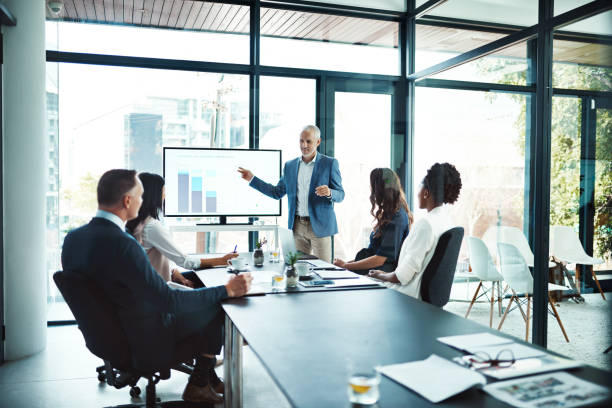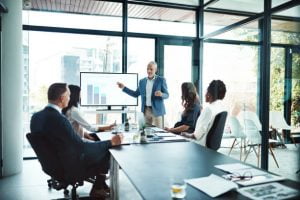 Being an effective presenter can propel your career to new heights and will project you into the limelight.
This Presentation Skills training course in Singapore provides you with the essential knowledge &  skills and to improve your business communication and presentations with Customers, Vendors, Team members, Management & Colleagues.
Course Outline
Course Objectives
Pre-Requisites
Target Audience
Course Outline
SECTION 1: How to Design a Corporate Presentation
Compare best practices in developing presentations
Factors in developing an engaging presentation,
Advantages & limitations of different communication media
SECTION 2: Develop an Engaging Presentation
Identify the purpose, content, style, timing, and audience for a presentation
How to choose a communication media that is appropriate to the nature of a presentation, message, and audience
Tailor a presentation to fit the time & audience's needs
Prepare a logically structured presentation that summarizes the content
Adhere to organizational guidelines and policies
Develop supporting materials for an effective presentation
SECTION 3: Prepare to Deliver a Smooth Presentation
Preparation of logistics and support structure
Develop contingency plans for issues
Ensure the presentation fits the time available
SECTION 4: Deliver an Awesome Presentation
How To Speak clearly and confidently
Using voice tone, pace & volume to engage audience
Making use of body language to reinforce messages
Use available resources effectively when delivering a business presentation
How to Respond to questions in a way that meets the audience's needs
Evaluate the effectiveness of a presentation
Course Objectives
Pre-Requisites
Target Audience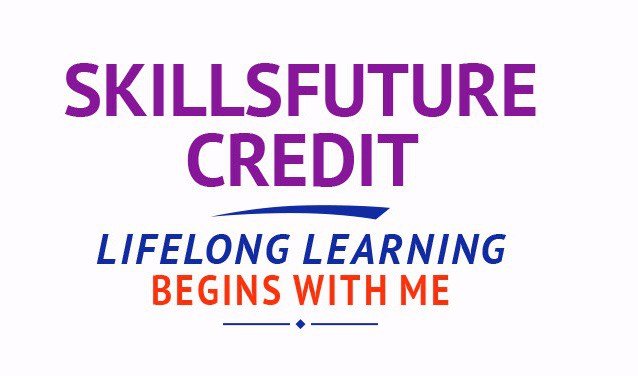 SkillsFuture Ready
Singaporeans can use $500 SkillsFuture Credits for this training to offset the course fees.

Contact us for advise on how to go about claiming your SkillsFuture.

Get Started Today!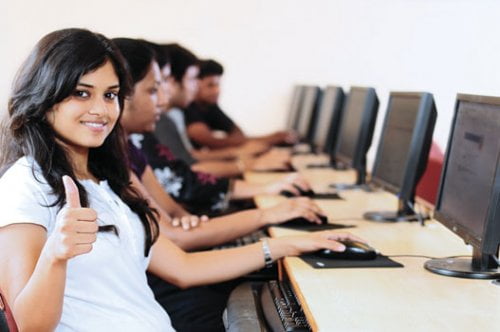 Learn By Doing
You learn best when you Do It Yourself.

We teach you, step by step, how you can learn new skills, build your knowledge and enhance your career prospects quickly & easily, with Practical Tips & Tricks!
Do You Have a Question or Need a Quotation?
Simple. Just tell us what you need here. We'll be glad to help you!
Some of the companies that experienced our trainings





















"What I love about this training is that the trainers make sure we learn the steps and are able to do it on our own. This is a real advantage and I will definitely come back for more practical training"
"The training was everything I hoped for, and more. Intellisoft Systems really makes a difference, I would have never discovered the hidden features of the sotftware on my own. Thanks a lot Intellisoft !"
To register for the 2 Days Delivering Impactful Business Presentation Training:
 Simply fill this REGISTRATION FORM  to confirm your seat today.
Intellisoft will apply the WSQ Funding on your behalf.
Invoice for the net fee will be sent. Apply SkillsFuture or make the payment via PayNow.
Attend & Enjoy the Training!
Otherwise, you may send an online enquiry for any questions.
You may also reach our friendly staffs by calling 6252-5033 or email us at us info@traningint.com 
Certification: Successful trainees will receive a recognize Statement of Attainment from SSG.
Accelerate Your Career With the Most Effective & Practical Training.