Do You Want to Master Microsoft Excel in Just 2 Days?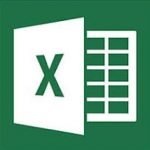 Learn to Sort, Group, Pivot, Chart and Analyze data — in Minutes…
Most people never really learn Microsoft Excel. They forever seem to struggle with it, doing things manually, and spending hours after hours to figure out the data in Excel.
Imagine if you could learn the simple tips and tricks of Excel that anyone can learn, within minutes, and be able to complex tasks within a matter of minutes? How much time and frustration you could save?
In the Mastering Excel Workshop, we teach you Excel Step by Step, so that you can grasp the concepts, steps, and then try it yourself.
Every student gets a PC, a step by step instruction booklet, and enough time to do the exercises. And the exercises are composed of real life challenges – taking sales data, forecast numbers, revenue projections, service data – things that you are familiar with, and able to grasp immediately.
We are 100% confident that you will master Excel within these 2 days. Hundreds of Students are our testimony.
If you want to get more out of Microsoft Excel and make the best use of the software in their day-to-day use, then come, join us in this 2 Day Excel Master Class. Learn Excel tips and techniques that will make your work you work faster, efficiently, and you will be able to do complex tasks in a matter of minutes or seconds.
Microsoft Excel Master Class for Beginner & Intermediate Levels
The Excel Master Covers The Most Important Topics
How to Quickly Copy Data From any Source
How to Format Text, Numbers using Colors, Fonts, Alignment Options
How to Write Formulas in Excel
How to Create Charts and Graphs in Minutes
How to Sort, Find, Replace Data
How to print any section or multiple sections quickly
How to Present the Data in an Attractive Manner
How to Write Macros to Automate Simple & Routine Tasks
How to do Complex tasks in Excel easily
Email to training@intellisoft.com.sg  to book your seat. Hurry! Seats fill up fast for this class.
Training Methodology, classroom based lessons, exercises, real life scenarios to be practiced in Excel using the STEP by STEP Guide Book.
Email to training@intellisoft.com.sg to join this exciting

Join this Highly Practical Excel Tips & Tricks Workshop by filling the form on the Top Right of this page. —>>>

I can't believe how simple Excel seems now. I can do things which used to take me over 4 hours to do within 10 minutes. This is going to be a super time saver for me – Serene Low, Asia Euro Travels, Singapore

Very efficient and simple tips. I can use in my Sales and Forecast analysis on a daily basis – Terence Tan, IGlobal Asia