Whether you work in Business, Finance, IT, Services, Sales, Marketing, Manufacturing, R&D or any other domain, it is important for you to learn SQL.
You may be wondering – What the heck is SQL? Why should I learn it

WHAT IS SQL?

Well, SQL stands for Structured Query Language (pronounced as SEQUEL).
SQL is the most common language used in all RDBMS (Relational Databases). SQL is a simple, standard query language used is the world's largest to the world's most popular databases.

It is the base of Microsoft Access, Oracle, SQL server, MySQL, MariaDB, and a host of other relational databases.
Whether you work on Enterprise systems like SAP, PeopleSoft, JDEdwards, or Financial Accounting Software, or Analyzing Google Analytics Data, you can easily use SQL, and you must use it to gain power and full control over your data.
SQL is used to Select data from a database. It can also be used to Insert, Update or Delete data. These 4 operations are the main uses of SQL – it can be used to add data to a database, change it, delete it, or select it for analysis & reporting.
WHY LEARN SQL?
Create Your Own View of Data
Using SQL, you are no longer at the mercy of the IT programmers to extract certain reports for you. You also do not have to be satisfied with the run of the mill standard reports coming out of the systems.
Most systems provide basic transnational reports, but when you want to go beyond, customize them or tweak them, you realize that it is simply not possible. Or you may to have to go through a long process of Change Ticket creation, justify your request, get approval, and then wait for IT to develop it… which may easily take 6 months to a year at the very least.
The problem is that you simply can't wait to get your hands on the raw data, to make business decisions today, not 1 year later.
Simple to use
SQL is extremely simple to use. Most people can get started on using SQL within an hour, and be able to extract basic data within minutes of learning it. SQL Is easy to understand for business and IT folks. You do not have to be a full-time programmer or a hard core IT geek to understand it.
We have taught SQL to complete newbies, business owners, financial analysts, sales staff, service engineers, even hospital counter staff to use SQL within a short time, and be able to service ad-hoc customer requests within minutes.
Business Analysts & all other employee can benefit from a solid foundation & understanding of SQL.
Point & Click GUI Interfaces
Further, today, there are several excellent Front End GUI interfaces, that eliminate the need to write complex queries. Once the data model and table joins are created, and simplified views exist, you will be able to begin exploring the power of SQL. You will begin to feel awesome as you'll be able to extract any data, analyze data easily, and even pull data into Microsoft Excel for later, further analysis.
Once the data is extracted from the Enterprise systems, you generally use Excel pivot tables, Excel Dashboards and Formulas, Functions to group the data, tabulate it, summarize it and find the hidden gems of insight in your data.
High Paying Jobs for SQL Developers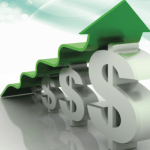 Once you learn SQL, you can work as a SQL Developer. Such jobs pay much higher salaries. According to a salary survey on Indeed.com, an average SQL Developer gets USD92,000 per year. Compare that to the average US Household salary of USD52,000 per year. You are earning almost double of the national average, as a SQL Developer.
This can lead to a much higher standard of living and earn you more prestige and power in the corporate world. Such jobs are also more secure and are less prone to recession blues.

Learn SQL At The Earliest
With so many benefits, chances to increase your salary significantly, and being the owner of your own data gives you great power, maximum opportunities and flexibility.
Join the Intellisoft 2 Day Introduction To SQL class, and begin to take your career to the next level. Classes for groups of 10 or more can be scheduled for your company only, as a Corporate Training on SQL too. Contact us at +65-6250-3575 for more information.
Written By: Vinai Prakash
This article is written by Vinai Prakash, SQL Expert &  an IT veteran with over 30+ years of experience in data analyses, business intelligence, data warehousing, project management & in running several successful businesses. Vinai consults with small and large companies in selecting and implementing business intelligence and database solutions. He also teaches the SQL, Python & PHP courses at Intellisoft. Vinai is an SQL Expert & Excel guru, and is highly sought after consultant and trainer. Contact Vinai for your next training!