Automate Complex Tasks with Microsoft Excel VBA & Excel Macros
(Covers Useful Real-World Projects)
Achieve More. Save time!
Excel Automation With VBA Course: Requirements
You should already have Microsoft Excel. Obviously the newer the better, but VBA works the same in all Excel versions. It's just that newer versions have more options, thus more VBA Commands to control those options.
Secondly, Basic Excel skills needed for this course (like opening the program, how to click on cells and type things.)
It is perfectly OK if you have never done any Macro Recording or any Programming. We will teach you everything from scratch, step by step.
A Short & Sweet, Amazing Training Program
The Course was quite interesting. I really learned a lot and got the idea how VBA/Macros works. Now I can combine multiple country files in one click – Mark Chen, Infineon
It was amazing. I have learned a lot of stuff that can automate the preparation of GM Report. Thanks so much for being clear and easy to understand  – Carmen
VBA Macro Programming: Course Overview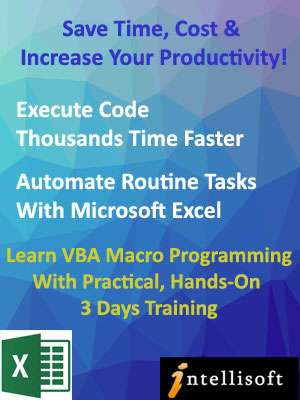 The VBA Macro Programming training course in Singapore helps you automate routine tasks by recording, and writing/editing the Visual Basic For Applications (VBA Code) for Microsoft Excel.
With Excel Automation, Code runs much faster and saves a huge amount of time. This beginner-level training helps you learn the VBA language, find practical ways to automate tasks and build a better workflow and automation in your work.
Excel VBA Training Course Duration: This is a 3 full day Excel 2016 VBA Macro Programming Course.  It is usually conducted in Singapore, each month.
SDF Funding is available to Singapore Companies (For company-sponsored candidates). Call +65 6296-2995 for Details. SkillsFuture credits are ready for Singaporeans.
UTAP Funding: NTUC Members can utilize UTAP to offset 50% of the remaining fees*.
In-House / Corporate Training for VBA Macro Programming: The VBA Macro course can also be run as a Corporate Training, at your office.
Call our Corporate Training Hotline at +65 6296-2995 or email training@intellisoft.com.sg if you have a group of participants interested in learning Microsoft Excel 2016 VBA Macro Programming.
You can also benefit from this if you use Microsoft Excel 2013, 2016, 2019 or Office 365 –  Microsoft Excel 2019 VBA (Macro) Training
Recommended Reading: Top 3 Features of Microsoft Excel You Must Know
Microsoft Excel is heavily used in Banking, Sales, Finance, Marketing, and Customer Service… you name it, it is used by people at the operations level, supervisory level and management level for data entry, data analysis, tracking and reporting data.
No wonder in job interviews, Excel features heavily for such job roles.
The Top 3 features often asked about in the Job Interviews are Pivot Tables, VLookup Functions and Macros.
Do you know Advanced Excel well? If you have any questions about Advanced Excel, do check out our Advanced Excel FAQ.
Course Outline
Detailed Course Outline for 3 Day VBA Macro Programming Training in Singapore
Module 1: Realizing the potential of Excel using VBA
Recognizing the Power of Excel
Identifying workbooks that support macros
Showing the Developer Tab
Understanding Macro Security
Recording and Running a Macro
Module 2: Understanding the Basics of Visual Basic Editor & Writing VBA Code
Exploring the VB Editor
Examining Recorded Macro Code
Introducing the Selection Object
Understanding Properties, Methods and Parameters
Using the Line Continuation Character
Using the With… End With statement
Writing Comments
Module 3: Working with Variables and Constants within Visual Basic
Understanding the Scope of Variables
Identifying the different Data Types
Working with Variables
Exploring Object Variables
Declaring and using Constants
Module 4: User Interaction Techniques: Part 1
Using the InputBox
Using the Msgbox
Module 5: Overview of Excel Objects
Introducing the Application Object
Exploring Workbooks and Workbook Object
Exploring Worksheets and Worksheets Object
Module 6: Referring to Ranges Using VBA
Introducing the Range Object
Referencing a range using the CurrentRegion Property
Accessing a range using the UsedRange Property
Finding the First Cell with data
Referencing the Last Row and Column in the data range
Using the Cells Property
Utilizing the Offset Property while working with Range
Employing the Resize Property to Change the Size of a Range
Module 7: Using Control Structures in VBA Macros
Using Loop Constructs: For Loop Statement
Using Loop Constructs: For…Next Loop
Using Loop Constructs: Do While…Loop
Using Loop Constructs: Do Until…Loop
Exiting a Loop Early
Nesting Loops
Working with Conditional Constructs: If…Then…Else
Working with Conditional Constructs: Select Case
Module 8: User-Defined Functions With VBA
Exploring Commonly Used VBA Functions
Creating User-Defined Functions
Executing User-Defined Functions
Sharing User-Defined Functions
Module 9: Event Programming in Excel VBA
Creating a Custom Button to execute code
Understanding Event Parameters
Working with Worksheet Events
Working with Workbook Events
Module 10: Using VBA to Create Pivot Tables
Introducing Pivot Tables
Building and Editing Pivot Tables using VBA
Auto Refreshing Pivot Tables using VBA
Module 11: User Interaction Techniques: Part 2
Creating UserForms
Understanding and Using ActiveX Controls
Programming the ActiveX Controls
Module 12: Creating Charts Using Excel VBA Programming
Charting in Excel
Referencing Charts Objects using VBA
Creating and Modifying the Chart
Module 13: Handling Errors in VBA Code
Identifying the Different Types of Errors
Debugging Tools: Stepping through Code
Debugging Tools: Breakpoint
Debugging Tools: Immediate Window
Debugging Tools: Watch Window
Handling Errors by Choosing to Ignore Them
Employing Basic Error Handling with the On Error GoTo Syntax
Module 14: Useful Macros written with Excel VBA
Selecting Special Cells
Using Autofilter instead of Loops
Combining Workbooks
Separating data into different Worksheets
Course Objectives
Pre-Requisites
Target Audience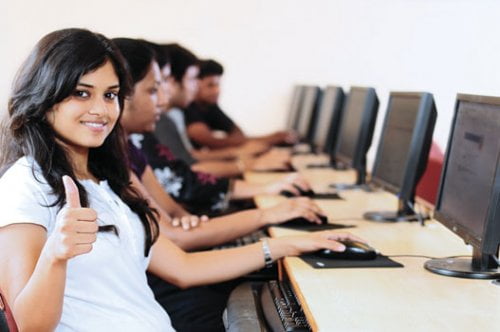 Learn By Doing
You learn best when you Do It Yourself.

We teach you, step by step, how you can learn new skills, build your knowledge and enhance your career prospects quickly & easily, with Practical Tips & Tricks!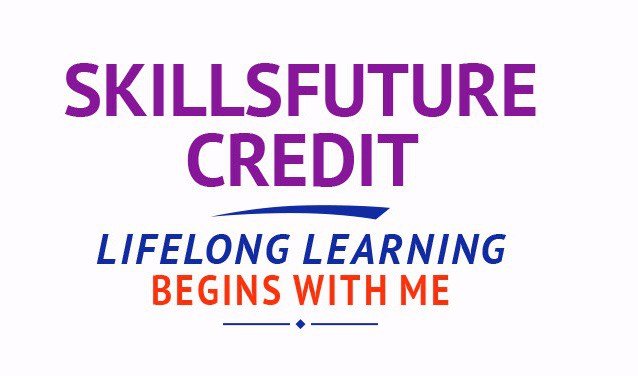 SkillsFuture Ready
Singaporeans can use $500 SkillsFuture Credits for this training to offset the course fees.

Contact us for advise on how to go about claiming your SkillsFuture.

Get Started Today!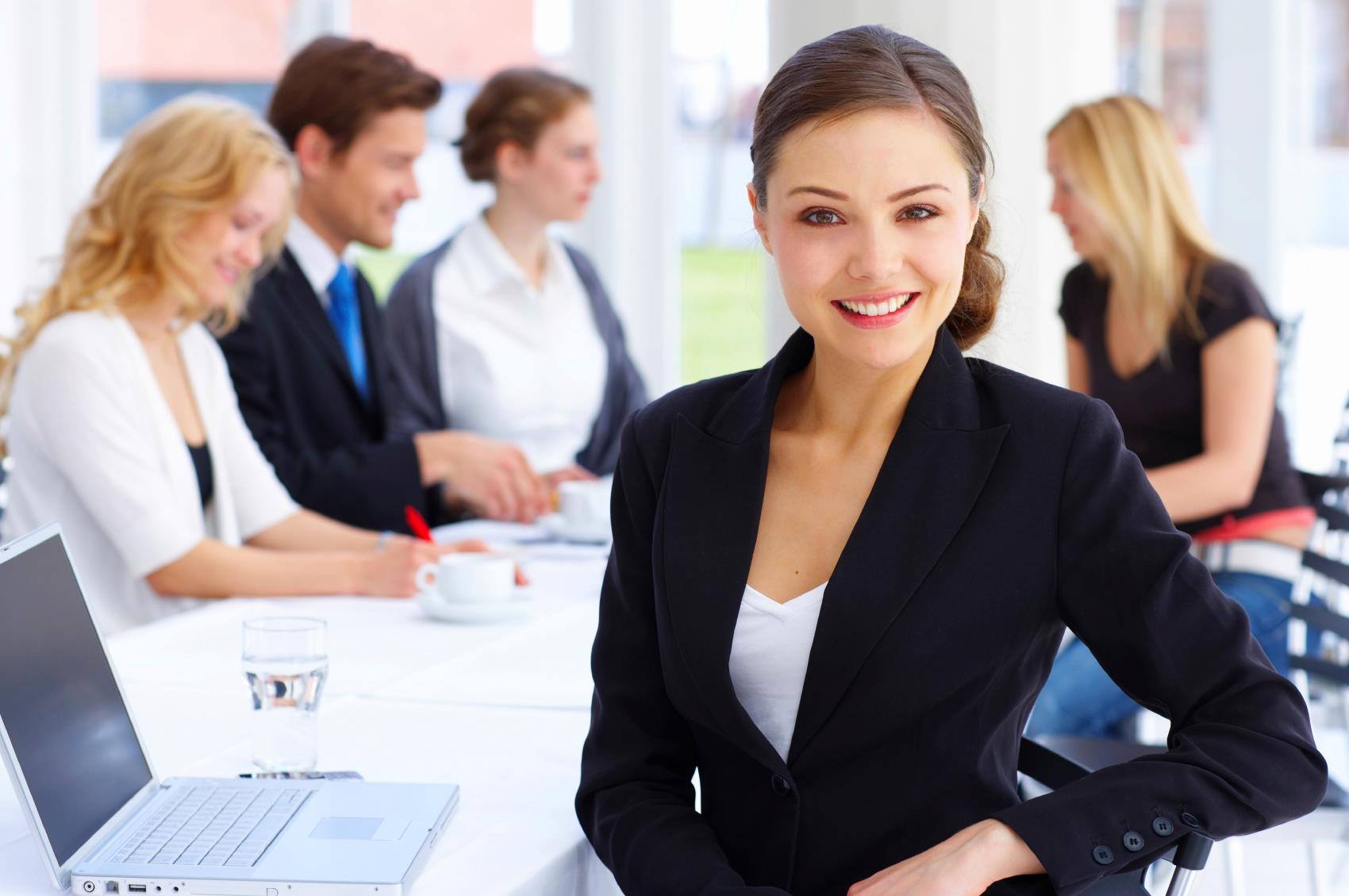 Claim SDF Grant
Companies sponsoring their staff for training can Claim SDF Funding, subject to SSG Eligibility Criteria.

Applicable for Company Sponsored Singaporeans & PRs.
Do You Have a Question or Need a Quotation?
Simple. Just tell us what you need here. We'll be glad to help you!
Some of the companies that experienced our trainings



























"What I love about this training is that the trainers make sure we learn the steps and are able to do it on our own. This is a real advantage and I will definitely come back for more practical training"
"The training was everything I hoped for, and more. Intellisoft Systems really makes a difference, I would have never discovered the hidden features of the sotftware on my own. Thanks a lot Intellisoft !"
Register for the 3 Day Excel VBA Macros 2016 today by simply clicking on the chosen course date available at the top of this page.

Need Help?
Call us at +65 6296-2995, SMS / WhatsApp: +65 9066-9991
Submit an online enquiry if you have  any questions regarding Excel VBA 2016 Macro training.
We have regular public classes each month, and Corporate Training can be arranged at your office too!
Accelerate your Career With the Most Effective Training!