Learn to create professional-quality slide presentations that grab and hold your audience's attention from start to finish.
Understand target audience & venue considerations in presentation planning.
Create and modify templates and format slide backgrounds.
Enhance a presentation using built-in drawing and image tools.
Apply advanced chart formatting features and create and edit diagrams.
Insert movies and sound and apply built-in animation features.
Use linking, embedding, importing and exporting features to integrate data.
Work with custom slide shows, apply slide show settings, & control a slide show.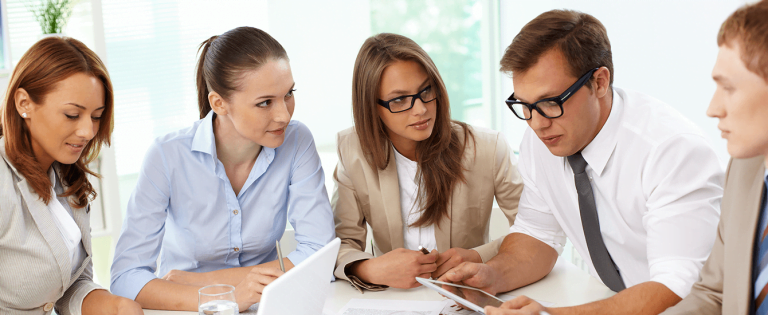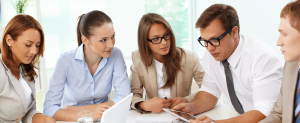 Course Duration: 2 Days
WSQ Grant is available to Singapore Companies & Individuals candidates). Call +65 6250-3575 for Details.
This Advanced PowerPoint Training course is eligible for SkillsFuture credits usage by Singaporeans.
Course Outline
Course Objectives
Pre-Requisites
Target Audience
Course Outline
Module 1: Presentation Planning
Audience and Environment
Understand how audience demography and knowledge of subject impacts on planning of a presentation
Understand venue considerations like: lighting, available presentation equipment, room size and layout
Design, Content and Layout understand timing considerations like: adapt content to time available, allow appropriate time interval for each slide,
Understand that presentation dialogue is supported by graphical objects and text,
Understand the importance of using a consistent design scheme and adequate color contrast
Be aware of accessibility design considerations like: font size, alternative text, colors, limiting animations and transitions
Module 2: Slide Masters and Templates
Slide Masters: insert a new slide/title master, edit slide master layouts like: font, bulleted list format,
Apply a custom slide master to specified slides
Templates: create/modify a new template, add a theme
Module 3: Using Graphical Objects
Formatting Drawn Objects: – Formatting Drawn Objects – apply background fill, transparency, 3-D effects, pick up a style from a drawn object and apply it to another drawn object, change the default formatting for new drawn objects
Formatting Pictures, Images – adjust brightness and contrast, display in greyscale/black/white/washout format, Change/restore original colors
Handling Graphical Objects – display, hide ruler, grid and guides, move guides, turn on/off snap objects to grid, crop, re-scale.
Module 4: Charts and Diagrams
Using Charts- Format chart title/legend/data labels/axes labels, change the chart type for a defined
Data series – change the gap/overlap between columns/bars, format columns/bars/plot area/chart area to display an image, change scale of value axis
Using Diagrams – Create using built- in options a diagram like: flowchart/cycle/pyramid, add/move/delete shapes in a diagram, add/change/delete connectors in a flowchart
Module 5: Learn Multimedia
Movies, Sound: Insert movies/sounds to play automatically/on mouse click
Animation – change custom animation effects/ settings/sequence, apply colour dim effects to bulleted points after animation, animate chart elements
Module 6: Enhancing Productivity
Linking, Embedding: Insert/edit/remove a hyperlink, insert an action button, link data into a slide and display as an object/icon, update/break a link, insert an image from a file with a link to the file,
Embed data into a slide and display as an object, edit/delete embedded data
Importing, Exporting – merge slide(s)/a complete presentation/a word-processed outline into an existing presentation, save a specified slide as a file format
Module 7: Managing Presentations
Custom Shows -Create/show/copy/edit/delete a custom slide show
Slide Show Settings – Apply/remove timings from slide transitions, apply settings to a slide show
Slide Show Control – Add/erase pen comments during a slide show
Course Objectives
Pre-Requisites
Target Audience
The full course fee for this training is S$600 before any Government funding.
For Singaporean/PR above 21 years, Training Grants are available.
For Foreigners, no government grants are available.
WSQ funding from SkillsFuture Singapore (SSG) is available to Singaporeans/PRs above 21.
(Both Individuals & Company Sponsored).

Individual Singaporeans, 25 years & above can also use their SkillsFuture Credits for this training at Intellisoft.

Companies sending Locals & Foreign staff for training can avail SFEC Funding. 
Use it to improve the skills of your entire department!
NTUC Members can utilize UTAP Funds to offset 50% of the remaining fees*.
Contact us for more information on How to apply for this SkillsFuture Grant.
Call +65-6252-5033 for Details or WhatsApp Now at +65-9066-9991

up to 70% Grant
$420 Funding by SSG
Singaporeans Above 40 Years

Individuals Can Use SkillsFuture
up to 50% Grant
$300 Funding by SSG
Singaporean Below 40 Years

SkillsFuture (Singaporeans only)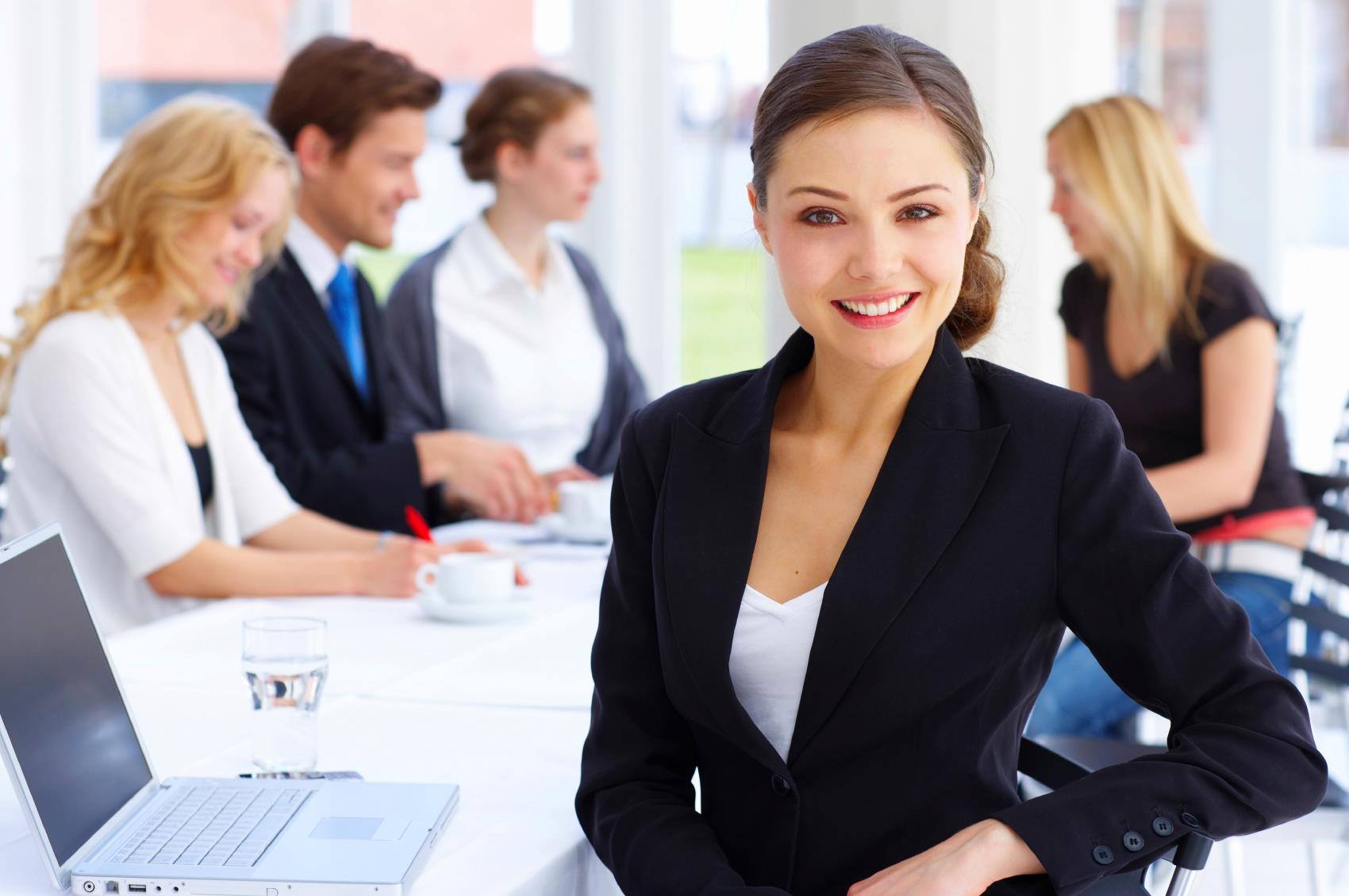 Claim WSQ Grant
Companies sponsoring their staff for training can Claim upto 70% WSQ Funding, subject to SSG Eligibility Criteria.

Applicable for Company Sponsored Singaporeans & PRs.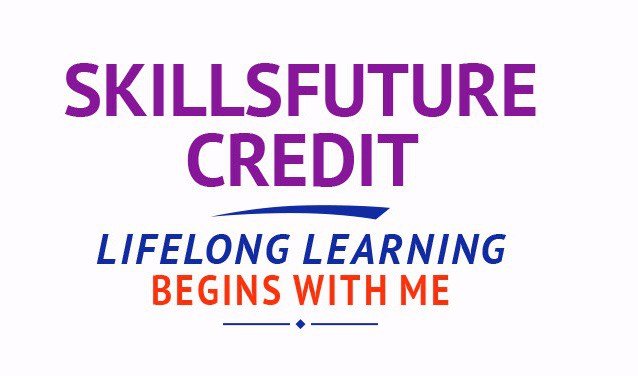 SkillsFuture Ready
Singaporeans can use $500 SkillsFuture Credits for this training to offset the course fees.

Contact us for advise on how to go about claiming your SkillsFuture.

Get Started Today!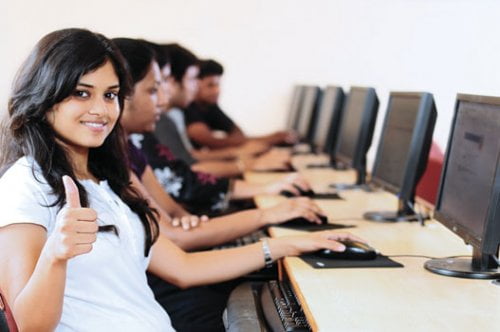 Learn By Doing
You learn best when you Do It Yourself.

We teach you, step by step, how you can learn new skills, build your knowledge and enhance your career prospects quickly & easily, with Practical Tips & Tricks!
Do You Have a Question or Need a Quotation?
Simple. Just tell us what you need here. We'll be glad to help you!
Some of the companies that experienced our trainings





















Register for the 2 Days Advanced PowerPoint today by simply clicking on the chosen course date available at the top of this page.
Need Help?

Call us at +65 6250-3575, SMS / WhatsApp: +65 9066-9991
Submit an online enquiry if you have any questions regarding Advanced PowerPoint training.
You can call us at +65  6250-3575 for your Customized Corporate training enquiry.
Note: This class is a very practical, and hands-on workshop session. It requires you to take part in Advanced PowerPoint exercises during the class. A laptop with PowerPoint pre-loaded is provided to each participant, for use during this workshop.
Join today & Master Advanced PowerPoint techniques easily, with step-by-step instructions, helpful, patient. Microsoft Certified Trainers are here to guide you.
Master PowerPoint
&
Create Killer Presentations!