The PMP® training at Intellisoft is really helpful & enjoyable. The training material is very comprehensive with example of PMI® style questions which will help to get used to exam questions. Furthermore, the instructors are very experienced and focused on the exam. With the continuous support & excellent help, even after finishing the training, I would strongly recommend anybody who wants to pass the PMP® exam to join the training at Intellisoft. – David Tanjaya, PMP® View other PMP Testimonial's Are you aspiring to get the PMP® Certification, and add value to your resume, to your skills, and to your self esteem? Recommended Reading: Self Study for PMP Certification The PMP certification is the highest certification for Project Managers. It is issued by the Project Management Institute in USA. To be eligible to sit for the PMP exam, and get PMP certification, you need to have 3 things. To read more, pls visit Self Study for PMP Certification
Course Outline
PMP® Exam Preparation Training Workshop
Aligned with the PMBOK® Guide, Fifth Edition
Introduction & Framework

Introduction to PMI®, PMP® Exam
Overview of Project Management
Project Management Framework
Integration Management
Creating a Project Charter
Develop Project Management Plan
Group discussions & exercises of Mock PMP® exam questions

Scope & Time Management

Develop Scope Management Plan
Create WBS, Verify Scope
Create Network Diagram
Create Schedule Management Plan
Group discussions & exercises of Mock PMP® Exam questions

Cost, Quality & HR Management

Create cost baseline costs
Create quality management plan
Create human resources management plan
Executing the project
Monitoring and controlling the project
Group discussions & exercises for practicing PMP® exam questions and answers

Communication, Risk & Procurement

Create communication management plan
Create risk management plan
Create procurement management plan
Monitoring and controlling the project
Bringing the Project to a successful close
Group discussions & exercises

Stakeholder Management, Planning Sequence & Exam Matters

Stakeholder Management
Sequence of Planning Processes
Effective Use of Project Planning Tools and Templates
How to get the PMI® Certified PMP® Credential
PMP® Application and Approval / Exam Booking & Taking the PMP® Exam – Process Walkthru
Professional Ethics & Responsibility of PMI®
Mock PMP® Certification Exam to test your learning, knowledge and gaps.
Training Methodology Classroom based lecture, discussions, mock test exam questions. Plus access to hundreds of questions in the PMI exam format, to help you practice for the actual PMP® exam. This course is very Exam Focused. Our objective is to help you pass the PMP Exam in your first attempt! Be prepared to do a huge number of questions, and apply the project management concepts in real life.
Course Objectives
Pre-Requisites
Target Audience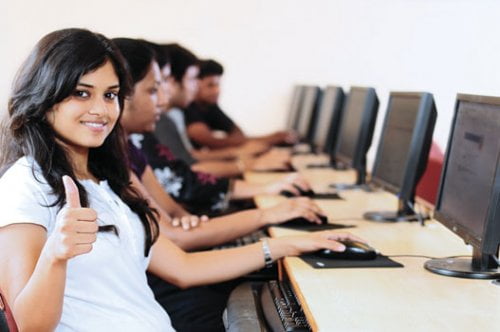 Learn By Doing
You learn best when you Do It Yourself.

We teach you, step by step, how you can learn new skills, build your knowledge and enhance your career prospects quickly & easily, with Practical Tips & Tricks!
Do You Have a Question or Need a Quotation?
Simple. Just tell us what you need here. We'll be glad to help you!
Some of the companies that experienced our trainings



























Register for the 4 Days PMP Exam Preparation Training today by simply clicking on the chosen course date available at the top of this page. Need Help?
Call us at +65 6296 – 2995, SMS / WhatsApp: +65 9066 – 9991
Submit an online enquiry if you have  any questions regarding PMP Exam Preparation training.
We have regular public classes each month, and Corporate Training can be arranged at your office too! If you have a group of 10 or more participants interested in getting the PMP® certification, contact us for a Corporate Training on Weekdays or Weekends. We have conducted Corporate trainings in Singapore, India, Malaysia, Egypt, Vietnam, Indonesia to name a few countries.
NEW:
Receive PMP® Exam Preparation Tips & Project Management Articles
in your Email.
Written by Project Management experts, these articles will provide you with an immense advantage & help you prepare for your PMP® certification quickly.
You will learn ideas, tips, best practices of managing and executing projects successfully, and in passing the PMP® examination in your first attempt.
.myForm td, input, select, textarea, checkbox {
font-family: tahoma;
font-size: 12px;
}
.required {
color: red;
}
*

Name:

*

Your Email Address:

*

Country:

*

Enter the security code shown:
var SIDString = ";

function getRandomLetter() { return String.fromCharCode(getRandom(65, 90)); }

function getRandom(lowerBound, upperBound) { return Math.floor((upperBound – lowerBound + 1) * Math.random() + lowerBound); }

function SetSID() { if (SIDString.length > 0) { return SIDString; }

sidc = 0;

while (sidc < 32) { SIDString = SIDString + getRandomLetter(); sidc++; } return SIDString; } var url = "http://www.regular-contact.com/imailpro/admin/resources/form_designs/captcha/index.php?c=" + getRandom(1,1000)+ "&ss=" + SetSID(); document.write("");
function CheckMultiple2(frm, name) { for (var i=0; i < frm.length; i++) { fldObj = frm.elements[i]; fldId = fldObj.id; if (fldId) { var fieldnamecheck=fldObj.id.indexOf(name); if (fieldnamecheck != -1) { if (fldObj.checked) { return true; } } } } return false; } function CheckForm2(f) { if (f.email.value == "") { alert("Please enter your email address."); f.email.focus(); return false; } if (f.captcha.value == "") { alert("Please enter the security code shown"); f.captcha.focus(); return false; } var fname = "CustomFields_8_2"; var fld = document.getElementById(fname); if (fld.value == "") { alert("Please enter a value for field Name"); fld.focus(); return false; } var fname = "CustomFields_23_2"; var fld = document.getElementById(fname); if (fld.value.match(/^s+$/)|| fld.value == "") { alert("Please enter a value for field Country"); fld.focus(); return false; } return true; };
Be a PMP Certified Project Manager
&
Accelerate Your Career