Advanced Excel Course at Intellisoft Singapore covers the most important, key features of Microsoft Excel.
Attend our Advanced Excel Training to master the following skills in Microsoft Excel: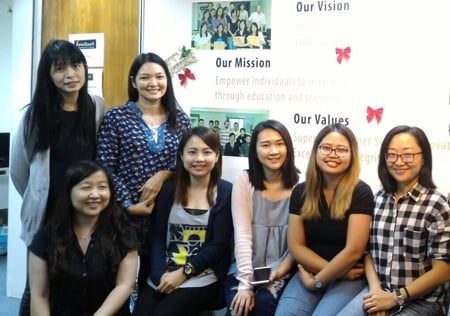 How to Create & Use Pivot Tables in Excel,
Excel Functions like Vlookup, HLookup, Sumif, If, Countif
Using Excel Macros – What are they and how to record a macro
Advanced Sorting & Filtering using Advanced Excel functionality
Advanced Conditional Formatting & Custom Formatting Techniques
Applying Database Functions
Creating & Using Range Names in Excel
Sharing of Excel Files with multiple team members
Combining data from numerous files & sheets easily
Advanced Charting Techniques that go beyond bar and column charts
Microsoft Excel course participant at Intellisoft learn practical steps:
"The Advanced Excel course will help me get my job done quickly and easily. The things that I used to take many hours will now take only a few minutes using formulas, macros and other tricks I learnt in the Excel 2016 workshop" –  Carmen Leow, Pan Pacific Hotel, Singapore.
Advanced Courses on Microsoft Excel in many Versions.
We also have Excel training on other versions
SDF Funding is available to Singapore Companies (company-sponsored). Call +65 6250-3575 for any support or training details.
Course Outline
Course Objectives
Pre-Requisites
Target Audience
Course Outline
Advanced Microsoft Excel Training Course Syllabus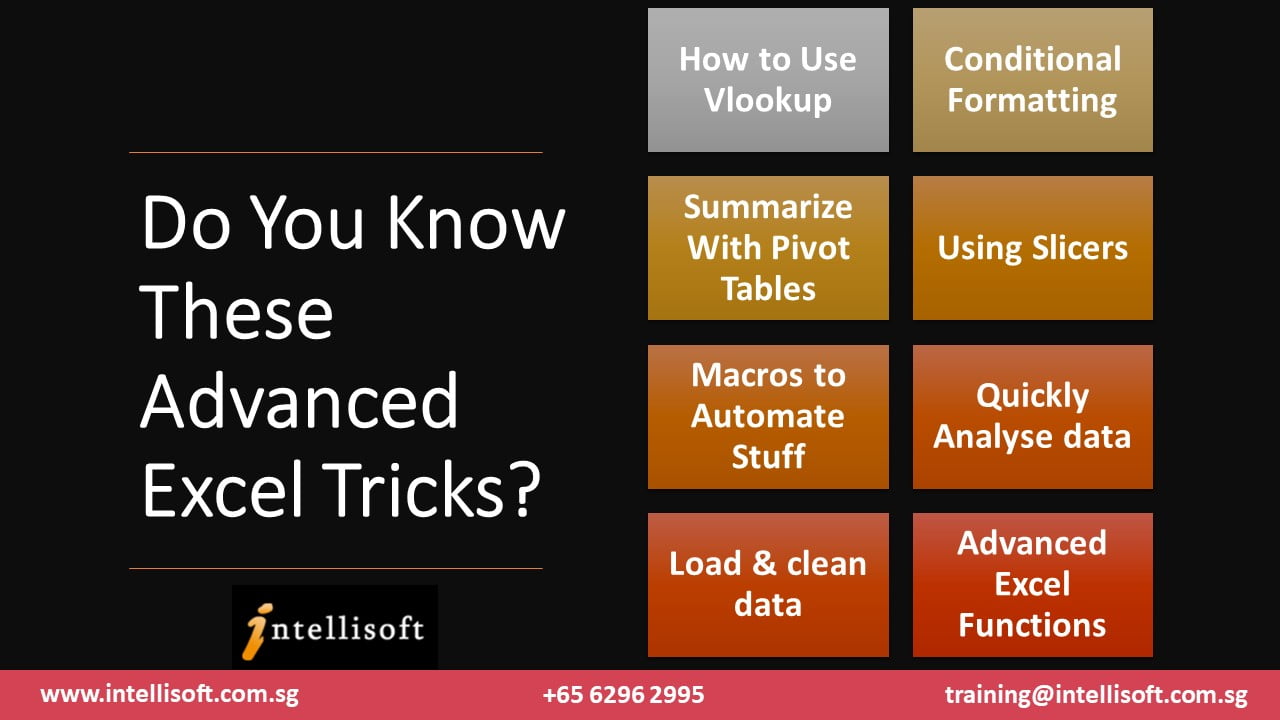 Day 1 of Advanced Excel 2016 Training

Lesson 1: Custom & Conditional Formats

Creating a Custom Format
Create a custom number format
Conditional Formatting
Creating Conditional Formatting
Editing Conditional Formatting
Adding Conditional Formatting
Deleting Conditional Formatting from the Selected Range

Lesson 2: Using Formulas & Functions

Relative Cell Reference
Absolute Cell Reference
Using Text Functions
Left Function
Upper Function
Concatenating the text values
Date Functions
Using Today Function
Calculating using Date Function
Using Sum Functions
Using CountA Functions

Lesson 3: Working with Range Names

Using Range Names
Creating Range Names
Using Range Names in Formulas
Creating Range Names from Headings
Deleting Range Names
Creating 3-D Range Names

Lesson 4: Using Advanced Functions of Excel

Using If Functions
Using Nested If Functions
Using Sum If Functions
Using Count If Functions
Using Vlookup Functions
Using HLOOKUP Functions

Lesson 5: Managing Tables in Excel

Creating Tables
Naming the Table
Changing the Table Style
Creating a Total Row
Creating a calculated column
Using Filtering in Table
Removing the Duplicate Record

Lesson 6: Using Auto & Advanced Filters in Excel

Sorting Data
Using AutoFilter
Creating a Custom AutoFilter
Using Advanced Filter
Using Database Functions

Day 2 of Advanced Excel 2016 Training

Lesson 7: Getting Most from your Data

Creating Subtotal
Using Automatic Outline
Grouping Data Manually
Using Data Validation

Lesson 8: Working with Excel Charts

Creating a Chart
Formatting the Chart
Adding Labels
Changing the Chart Type, Data Source

Lesson 9: Working with Pivot Tables To Build Advanced Excel Skills

Creating Pivot Tables
Adding Pivot Table Report Fields
Refreshing Pivot Table Report
Changing the summary function
Creating report filter pages
Creating Pivot Chart

Lesson 10: Using Shared Workbooks

Sharing a Workbook
Opening and Editing a Shared Workbook
Tracking Changes
Resolving Conflicts in a Shared Workbook

Lesson 11: Worksheet Protection

Protecting your Worksheets
Protecting range with password
Protecting your Workbook & Excel Files

Lesson 12: Combining & Linking Multiple Workbooks in Excel

Linking Workbooks
Editing the Link
Consolidating Workbooks

Lesson 13: Working with Excel Macros

Display the Developers Tab
Changing Macro Security Settings
Recording & Running a Macro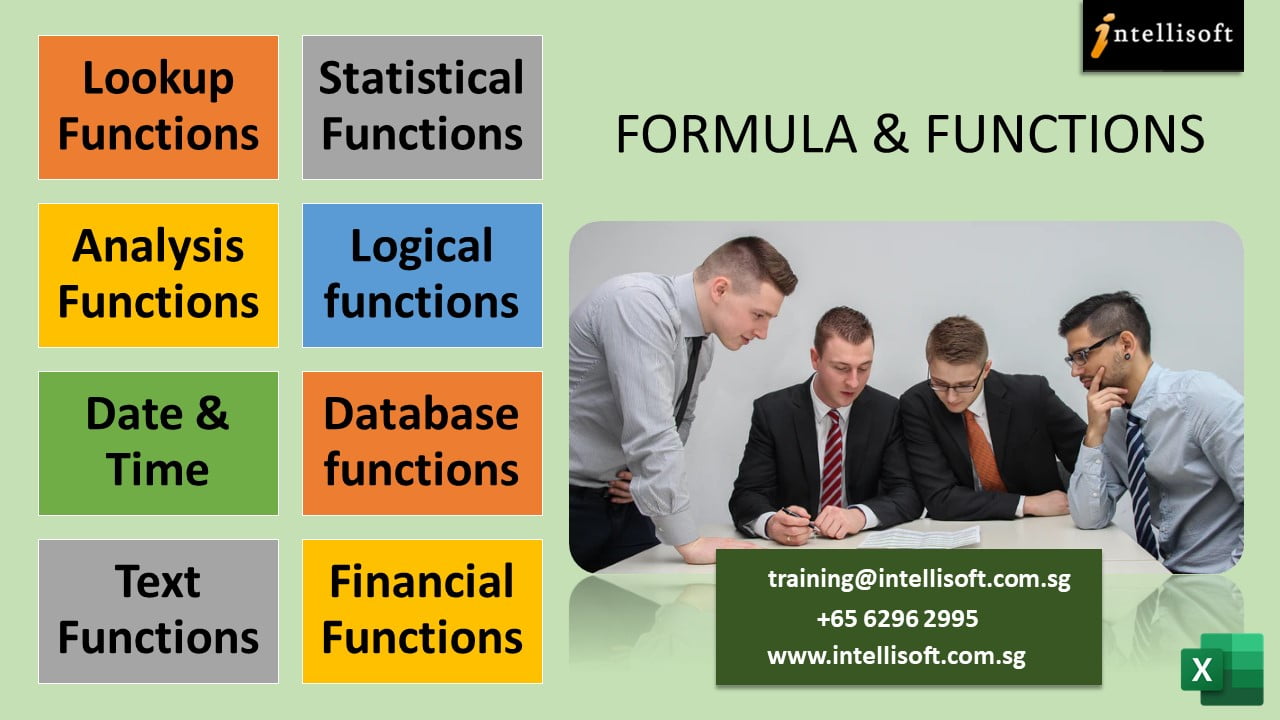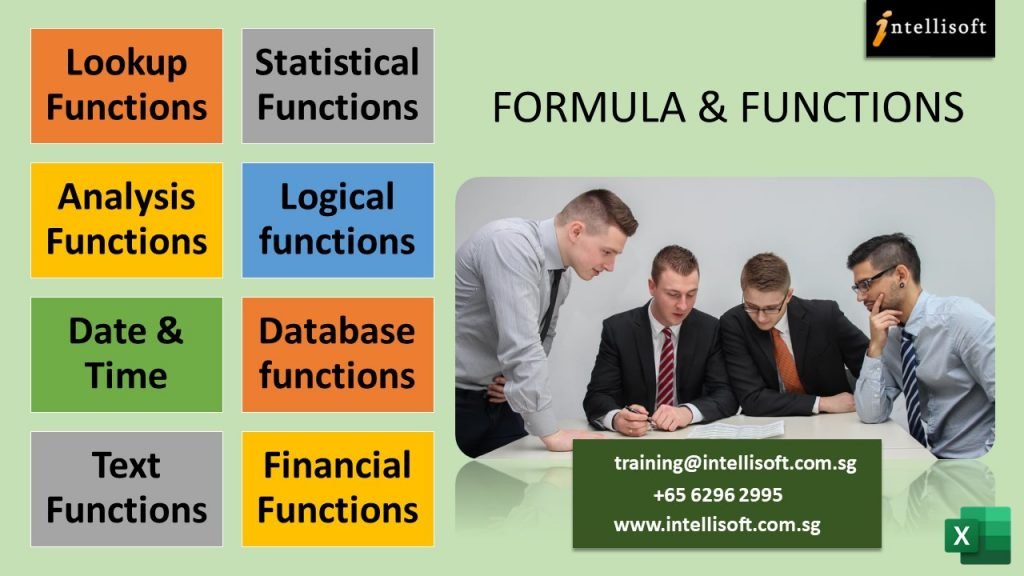 Course Objectives
Pre-Requisites
Target Audience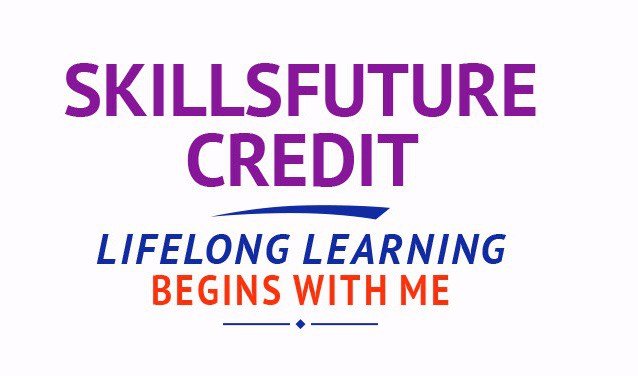 SkillsFuture Ready
Singaporeans can use $500 SkillsFuture Credits for this training to offset the course fees.

Contact us for advise on how to go about claiming your SkillsFuture.

Get Started Today!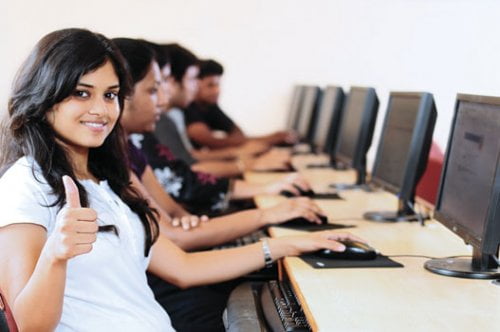 Learn By Doing
You learn best when you Do It Yourself.

We teach you, step by step, how you can learn new skills, build your knowledge and enhance your career prospects quickly & easily, with Practical Tips & Tricks!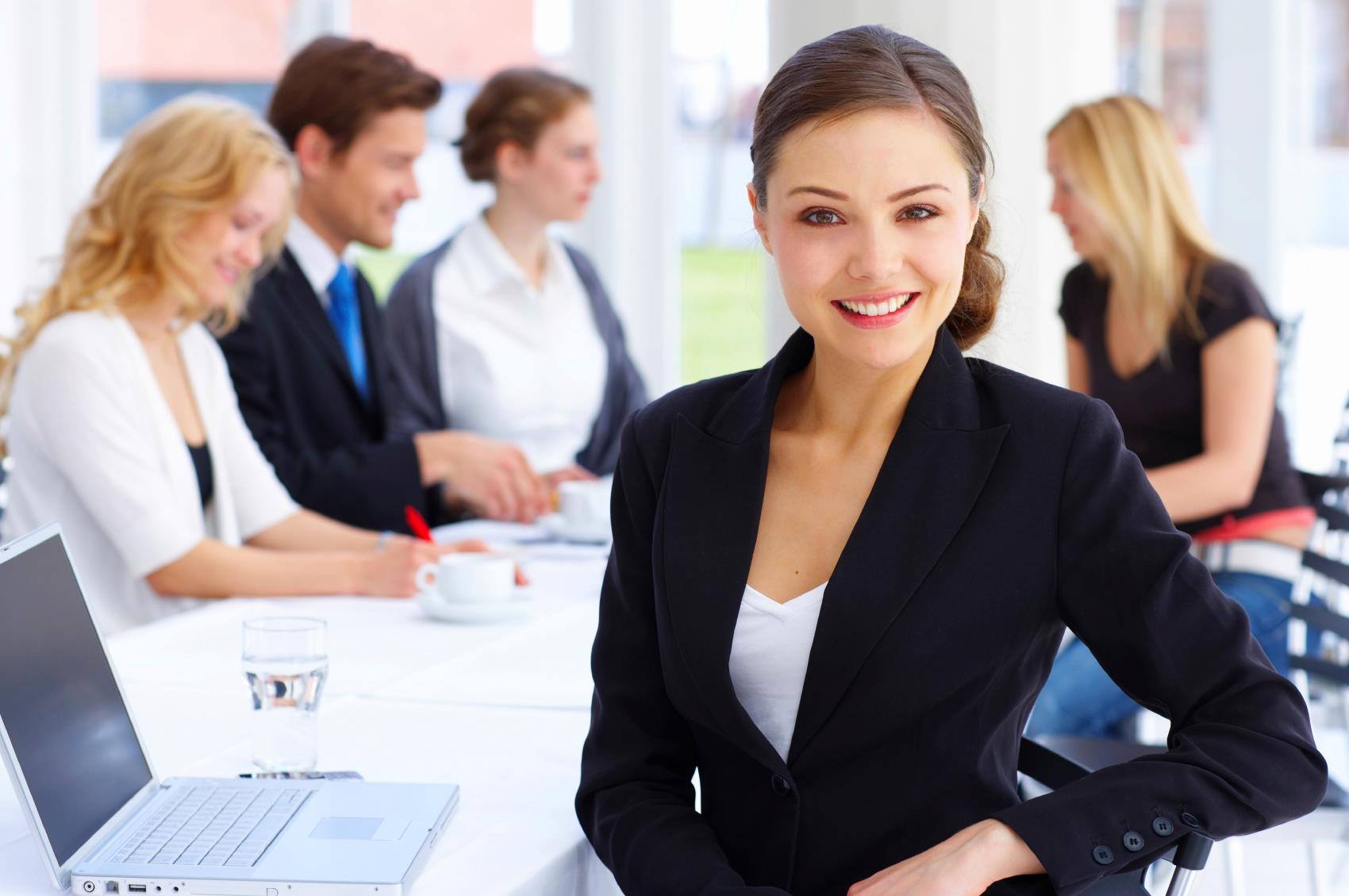 Claim SDF Grant
Companies sponsoring their staff for training can Claim SDF Funding, subject to SSG Eligibility Criteria.

Applicable for Company Sponsored Singaporeans & PRs.
Register for the 2 Day Advanced Microsoft Excel Training Course With SkillsFuture Today.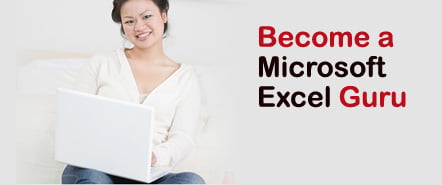 To claim SDF Funding of $32 for this training, you must register for the training at our website. This SDF funding is available to ALL companies registered in Singapore. The funding is not available to individuals – only available if you apply through your company.
Individual Singaporeans can use SkillsFuture credits funding to offset the cost of this training. Training seats are available in the Excel class in Singapore. Simply call us to enquire or register for the next Microsoft workshop.
Call us at +65 6250-3575 or email to training@intellisoft.com.sg for any questions, support, or to register for the upcoming Advanced Excel workshop in Singapore with SkillsFuture.
We also offer Customized Corporate Training for Microsoft Excel 2016 & Advanced Excel 2019 / 365 also. If you have a group of participants, we can conduct this training at your company office too. Contact us for details.
📢 Special Offer: Advanced Excel Training for Your Entire Workforce!
Unlock the full potential of your team with our comprehensive Advanced Excel training program tailored specifically for your company!
Empower your workforce with the skills they need to excel in data analysis, streamline processes, and drive productivity to new heights. Take advantage of our enticing offer and witness a transformation in your organization's efficiency.
🎯 Benefits of Corporate Excel Training for Your Company:
1️⃣ Boost Productivity: Equip your employees with Advanced Excel skills to optimize data handling, automate tasks, and eliminate manual errors. Watch as productivity soars across departments.
2️⃣ Enhanced Data Analysis: Unleash the power of Excel's advanced formulas, functions, and pivot tables to uncover valuable insights from complex datasets. Empower your teams to make data-driven decisions with confidence.
3️⃣ Streamlined Processes: Our training will demonstrate how to leverage macros, automation, and efficient data management techniques to streamline workflows, saving valuable time and resources.
4️⃣ Improved Reporting: Transform your reports from basic to professional-grade with advanced charting techniques and visually stunning dashboards. Impress clients, stakeholders, and management with compelling data visualizations.
5️⃣ Customized Curriculum: Our expert instructors will develop a customized curriculum tailored to your company's needs, addressing specific industry challenges and job roles within your organization.
6️⃣ On-Site Convenience: We bring the training directly to your office, saving you time and logistics. Our experienced trainers will conduct engaging sessions at your preferred schedule, ensuring maximum participation.
7️⃣ Team Building Opportunity: Our training sessions offer an excellent team-building opportunity, fostering collaboration and knowledge sharing among your employees. Watch as your workforce bonds and grows together.
🔒 Limited-Time Offer: Book our Advanced Excel training for your entire workforce today and enjoy these exclusive benefits:
✅ Special discounted rates for bulk registrations.
✅ Complimentary post-training support and access to our online resource center.
✅ Flexible training options, including customizable schedules to accommodate your team's availability.
📞 Act Now! Don't miss out on this opportunity to empower your workforce and drive your company's success through Advanced Excel skills.
Contact us today to schedule a consultation and secure your training dates.
🚀 Take your company's productivity to the next level with our Advanced Excel training. Invest in your team's growth and reap the rewards of a more efficient and data-driven organization! 📈
Some of the companies that experienced our trainings



























"What I love about this training is that the trainers make sure we learn the steps and are able to do it on our own. This is a real advantage and I will definitely come back for more practical training"
"The training was everything I hoped for, and more. Intellisoft Systems really makes a difference, I would have never discovered the hidden features of the sotftware on my own. Thanks a lot Intellisoft !"
Accelerate your Career With the Most Effective Training!