Avail 70% WSQ, UTAP , SFEC, SkillsFuture*
Excel VBA Macros programming language allows users to do amazing stuff with Excel. They enjoy working at higher speeds and get tedious Microsoft Excel tasks done in mere seconds, completing intricate calculations accurately.
VBA is a flexible language, and its English-like syntax makes learning easy.  VBA code saves time and increases accuracy by automating the routine and keeping things running at high accuracy and efficiency.
VBA is also one of the easiest ways to automate processes. It doesn't require installing anything on the client's computer with Excel. By writing the VBA code, employees increase their productivity and make themselves more valuable to current and future employers.
For tasks like data consolidation, data analysis,  forecasting, or reporting, users can effectively automate a large portion of their work in areas such as Finance, Banking, Healthcare, Customer Service, and Management Reporting.
Learning Forms and Controls helps users to build User Interactive Windows or Forms, including getting the data from various sources and interacting with other applications.
In addition, VBA can automate most tasks, including report generation, creating a spreadsheet, calculating a large amount of data, and performing data analysis.
Course Outline
Course Objectives
Pre-Requisites
Target Audience
Course Outline
Lesson 1: Software Design With Macros
TOPIC A: Getting to Know Excel Macros
Visual Basic for Applications
Macros
Object-Oriented Programming
Macro Options
Activity: Getting to Know Macros
TOPIC B: Creating a Macro in Microsoft Excel
The Macro Recorder
Personal Macro Workbooks
How to Create a Macro Using the Macro Recorder
Activity: Creating a Macro Using the Macro Recorder
TOPIC C: Editing an Excel Macro
The Visual Basic Editor
Projects
Modules
The Modules Folder
Objects
Properties
Methods
VBA Comments
How to Edit a Macro
Activity: Editing a Macro
TOPIC D: Debugging a Macro in Excel
The Debugging Process
Debugging Tools
How to Debug a Macro
Activity: Debugging a Macro
TOPIC E: Customizing the Quick Access Toolbar and Hotkeys
Add a Button to the Quick Access Toolbar to Run a Macro
Assign a Keyboard Shortcut to a Macro
Activity: Customizing the Quick Access Toolbar and Hotkeys
TOPIC F: Setting Macro Security in Excel
Digital Certificates
Digital Signatures
Macro Security Settings
Activity: Setting Macro Security
Summary
Review Questions
Lesson 2: Formatting Worksheets Using Macros
TOPIC A: Inserting Text With Excel Macros
The Selection Property
The ActiveSheet Property
The Name Property
The Value Property
Concatenation
How to Insert Text
Activity: Inserting Text
TOPIC B: Formatting Text with Macros in Excel
How to Format Text
Activity: Formatting Text
TOPIC C: Sorting Data within Excel
The Range Object
The Select Method
The CurrentRegion Property
How to Sort Data
Activity: Sorting Data
TOPIC D: How To Duplicate Data With Excel Macros
Data Types
Variables
Variable Naming Rules
Operators
The Assignment Operator
Arithmetic Operators
Comparison Operators
Logical Operators
The For Next Loop
Do Loops
The Worksheets Object
The Count Property
The Offset Property
The Copy Method
The Paste Method
How to Duplicate Data
Activity: Duplicating Data
TOPIC E: Generate a Report in Excel Using Macros
The Columns Property
The AutoFit Method
The Address Property
The Call Statement
The Font Property
The End Property
How to Generate a Report
Activity: Generating a Report
Summary
Review Questions
Lesson 3: Creating an Interactive Worksheet with Excel Macros
TOPIC A: Determining the Dialog Box Type
Message Boxes
Input Boxes
Activity: Determining the Dialog Box Type
TOPIC B: Capturing User Input With Macros
The InputBox Function
Constants
The MsgBox Function
The Code Continuation Character
The vbCrLf Constant
Decision Structures
The Select Case Statement
The If Then Structure
The Else Clause
How to Capture User Input
Activity: Capturing User Input
Summary
Review Questions
Lesson 4: Working with Multiple Worksheets
TOPIC A: Insert, Copy, and Delete Worksheets With Excel Macros Methods
The Add Method
The Copy Method
The Delete Method
How to Insert, Copy, and Delete Worksheets
Activity: Inserting and Deleting Worksheets
TOPIC B: Renaming Worksheets Within Excel
Expressions
The DateSerial Function
The Format Function
How to Rename Worksheets
Activity: Renaming Worksheets
TOPIC C: Modify the Order of Worksheets Easily With Excel Macros
The Move Method
How to Modify the Order of Worksheets
Activity: Moving Worksheets within a Workbook
TOPIC D: Print Worksheets
The PrintPreview Method
The PrintOut Method
How to Print Worksheets
Activity: Printing a Workbook
Summary
Review Questions
Lesson 5: Performing Calculations With Excel Macro Code
TOPIC A: Create User-Defined Functions inside Excel
User-Defined Functions
Types of Functions
Arguments
How to Create User-Defined Functions
Activity: Creating and Applying a User-Defined Function
TOPIC B: Automate SUM Functions
Declared Range Objects
The Set Statement
Range Object Cell Addressing
The Rows Property
The Formula Property
The Columns Property
Address Property Cell Reference Settings
How to Automate SUM Functions
Activity: Automating SUM Functions
Summary
Review Questions
Course Objectives
Pre-Requisites
Target Audience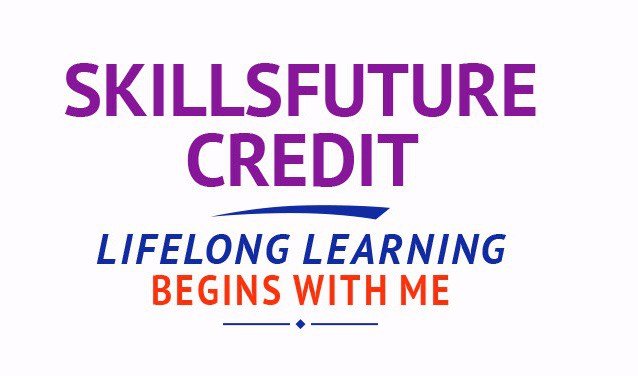 SkillsFuture Ready
Singaporeans can use $500 SkillsFuture Credits for this training to offset the course fees.

Contact us for advise on how to go about claiming your SkillsFuture.

Get Started Today!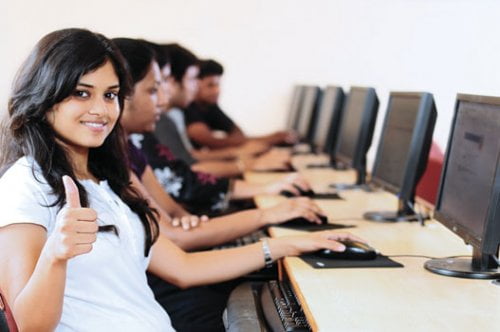 Learn By Doing
You learn best when you Do It Yourself.

We teach you, step by step, how you can learn new skills, build your knowledge and enhance your career prospects quickly & easily, with Practical Tips & Tricks!
Do You Have a Question or Need a Quotation?
Simple. Just tell us what you need here. We'll be glad to help you!
Some of the companies that experienced our trainings





















"What I love about this training is that the trainers make sure we learn the steps and are able to do it on our own. This is a real advantage and I will definitely come back for more practical training"
"The training was everything I hoped for, and more. Intellisoft Systems really makes a difference, I would have never discovered the hidden features of the sotftware on my own. Thanks a lot Intellisoft !"
How To Register For NICF Excel VBA Software Design Course in Singapore
Register for the 3 Days Excel VBA Macro  Course today by simply clicking on the chosen course date available at the top of this page.
Need Help?
Call us at +65-6250-3575, SMS / WhatsApp: 9066-9991
Send an email to training@intellisoft.com.sg
We have regular public classes For Excel VBA Programming training each month, and Corporate Training can be arranged at your office too!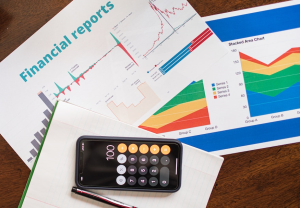 Note: This class uses a convenient and hands-on approach to gain Excel VBA  Mastery. It requires you to take part in VBA programming exercises during the class. You can bring your own laptop or request to use our computer during the class beforehand.
WSQ Funded NICF Excel VBA Training:
Join today, and begin to Master Excel VBA coding with our step-by-step instructions and helpful, patient Microsoft Certified Trainers to guide you.
What are you waiting for? Get Started Right away…
Accelerate Your Career With the Most Effective & Practical Training.