Want to go beyond the common use of Excel and Explore its Extremely Useful but Lesser-Known Features of Microsoft Excel?
Microsoft Excel's extensive features can help you to increases productivity and also saves time. Become proficient in Data Management & Business Analytics – Turn Data into Insights, Develop better tables & charts.
Lesser Known Features of Microsoft Excel
Conditional Formatting:
Apply formatting to cells automatically depending on the value of the cell. It is also a powerful feature, given that conditions can be based on any Excel formula. Conditional Formatting works by letting you set rules for how cells can be customized.
Conditional formatting makes it easy to highlight required cells or ranges of cells, emphasizing unusual values. In addition to that, it is used to visualize & analyze data in Excel by using data bars, color scales, and icon sets. Overall, it helps you to identify important data faster.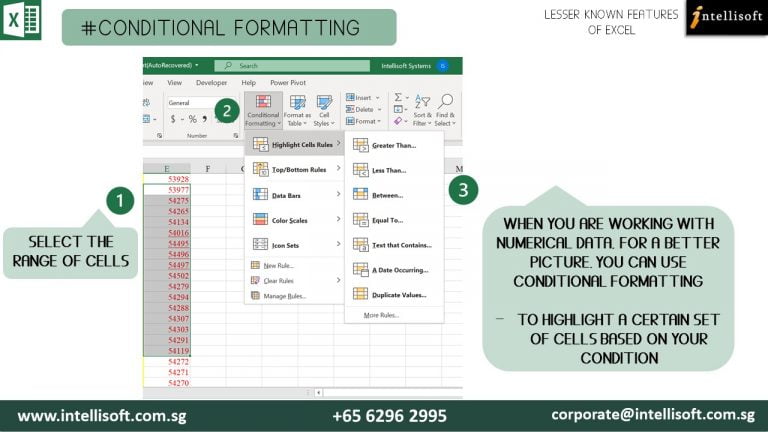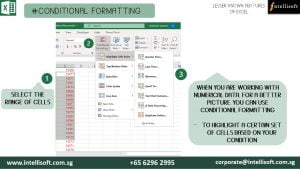 Advanced Filters:
This Advanced command works differently from the Filter command in several ways. It displays the Advanced Filter dialogue box instead of the Auto Filter menu. You can filter the data in place, or to a different location. You can also specify that you want to see unique items only.
All the duplicates are removed from the filtered list, with Advanced filter. The Data tab contains all the features of Advanced Filters. The advantage of using advanced filter is that you can see the filtered criteria in Excel cells. You can also easily add new filters by typing the values directly in the cells. Thus, it is absolute must learn feature.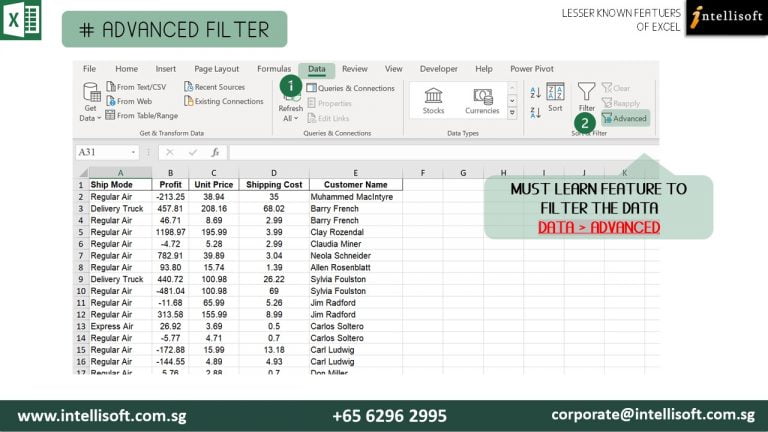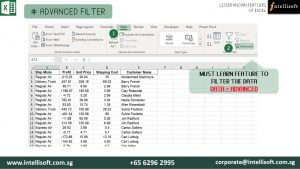 Database Functions:
Database functions is a Seldom used Gem in Microsoft Excel. With this, you can not only perform basic calculations but also use complex criteria, that allow you to perform the calculation for a specified subset of the records in your database.
These functions treat the entire set as a Database, just like a SQL Database.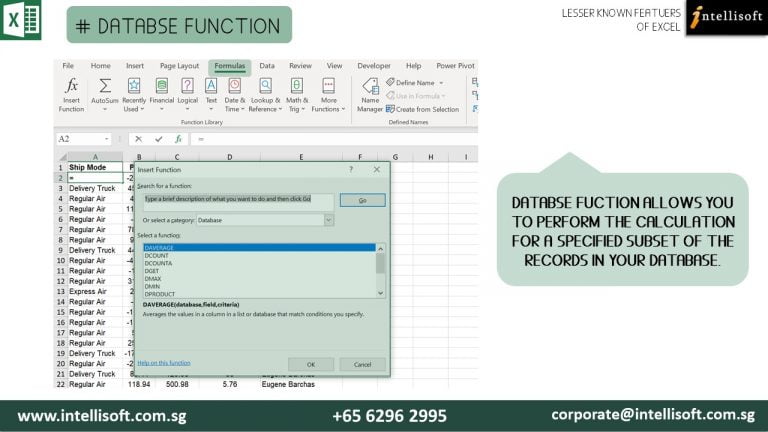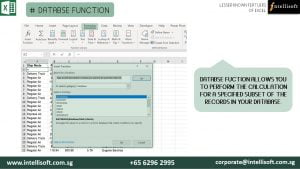 Consolidating Multiple Worksheet:
If you receive information in multiple sheets or workbooks that you want to summarize, the Consolidate command can help you pull data together onto one sheet. It allows you to combine information from multiple workbooks when you need them one place.
The Excel consolidate function lets you select data from its various locations and creates a table to summarize the information for you, automatically, painlessly.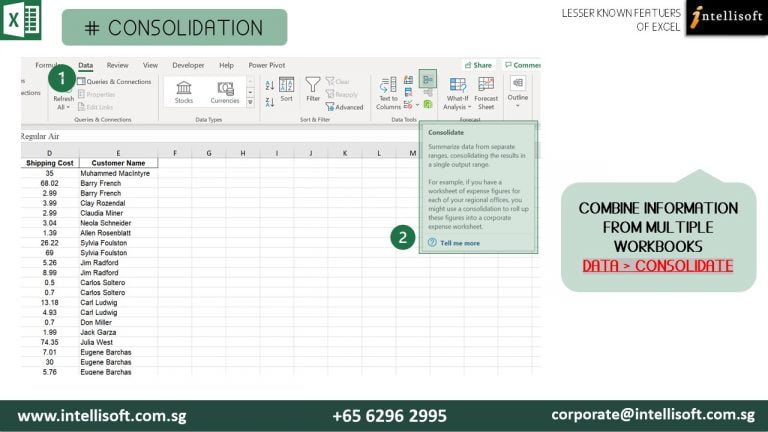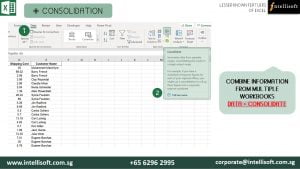 Preventing others from Changing Master Data:
This feature allows you to prevent other users from accidentally or deliberately changing, moving, or deleting data in a worksheet. You can lock the cells on your Excel worksheet & then protect the sheet with a password.
With worksheet protection, you can make only certain parts of the sheet editable and users will not be able to modify data in any other region in the sheet.
You can lock the structure of your workbook by specifying a password.
Locking the workbook structure prevents other users from adding, moving, deleting, hiding, and renaming worksheets.
While Microsoft Excel is packed with gems, these are just a few advantages of learning Advanced Excel with us at Intellisoft. We'll make you an expert in these lesser-known, but advanced features in Excel.