Most people struggle to get things done in Word. It is better to go for a Microsoft Word Training, to learn the key features of the software well.  After all, Microsoft Word is one of the most widely used and familiar office software in the world. It is better to invest some time into learning its key uses and key features that can save us all a lot of time.
Microsoft Word has grown in power and complexity over the years, and its integration with Office 365 and Microsoft OneDrive makes it even more versatile for businesses, both large and small.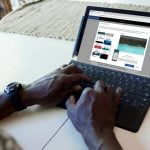 Microsoft Word is used to create business document, including company reports, presentations, budgets, proposals, and plans.
It can help you build a library of key forms that are required in every office,  such as invoices, statement of accounts, reports, Meeting Minutes,  receipts, memos, and agenda for meetings.
I am listing a few key benefits here, in brief. You will need to learn them well to be able to use these features of Microsoft Word effectively. It will improve your Word documents and reports tremendously. These key benefits are covered in depth in our Microsoft Word Training.
Transform Word Documents to Web Pages:
Need to publish a newsletter or document for others to see? Easily transform your Word document into a webpage. You don't have to know HTML to do this. And once a Word document is converted into a Web Page, it retains it formatting, styles, fonts etc. in full glory. So your Word documents will look slick and savvy, just like in Microsoft Word.
Get Real Time Translation with just a Click:
Collaborate with others across the globe. Translate documents in your non-native language with just a click.  Gone are the days when we had to keep looking for heavy dictionaries, and google for simple words and their meanings, or their counterpart in another language.  Now translation happens in real fast time, and this makes it easier to collaborate with others on the same document.
Add More Dimension to your Microsoft Word Docs:
Get creative by inserting 3D models directly in your proposals and reports. It is a great way to impress people, show your technical competence, and make your reports more savvy and presentable. This simple Microsoft Word Features can improve any Reports, Presentation, Proposal, or Document.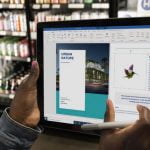 Review and Read your Writing with Ease:
Have your content read back to you and easily catch any mistakes. Learning Tools help elevate your reading comprehension. That's because when we write, we are in a different frame of mind. But when we hear the computer reading what we just wrote, it begins to show our mistakes. That's the reason writers tend to write in one go, and then keep their copy aside for a day or two. Then they read it afresh, and are able to spot their mistakes and then rewrite the areas where problems exist.
When you don't have the luxury of time, you can get Microsoft Word to read out your content, and instantly fix issues. This has been a real time save for me several times, when I had an important deadline to meet, and wanted the documents to look professional, well thought of, and well written.
Never Leave your Document while Researching:
Finding great sources just got simpler. Read articles in the task pane to stay focused on your writing. Now you don't have to keep flipping between Google, Blogs, Articles, and your own document for researching and writing. You can now write, and do your research, all in a single common interface. Read in the Task Pane easily, saving you countless flicks into multiple windows, often losing way, and losing track of time too. Stay focused in a single window, and get more done easily with Microsoft Word features. I'd seriously recommend going for a Word Training course to learn these features thoroughly too.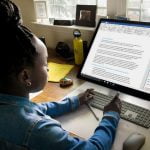 Take your Writing from Good to Great With Microsoft Word Training:
Microsoft Editor goes beyond checking spelling and grammar so you can write with confidence. Get intelligent suggestions in the Editor Overview pane in Word and let Editor assist you across documents, email, and on the web.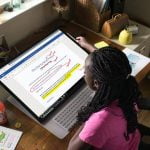 We are all using Microsoft Word like a typing software, whereas it can do wonders in decreasing your workload, saves time & improves productivity. 
Microsoft Word Training Courses in Singapore
Microsoft Word offers a plethora of advanced features, saving the hassle of performing tedious tasks – thus enabling you to devote the attention to more critical areas.
There are several tricks & techniques that make Microsoft word, an irreplaceable software at work. It is worth your time to invest some time into learning these and other important features of Microsoft Word, and take your word processing skills further.
Intellisoft offers you an Advanced Level Microsoft Word Course to Customize your working environment using Microsoft Word Options.
It covers from formatting, merging, tracking document to even using forms & macros to make the most out of an outstanding software. We are sure it will help you too.
Do register for Microsoft Word Training at our Singapore office. It will help you Create professional looking Documents, Reports, Proposals, Forms, Charts, Meeting Minutes, Tender Documents using Advanced Features of Microsoft Word, and impress clients and colleagues.