The rising engagement of people in social media platforms have attracted all the brands towards social media. So, Brands have started to craft graphical story around the key brand value and offerings for better Customer Engagement using Social Media.

The challenge today is to find how engaged are your customers with your Social Media Pages. This needs to be measure & tracked to ensure enough ROI is being generated for the time & resources spent.
If you are a Digital Marketer, having a proper Strategy & Implementation in Digital Marketing is the only way to reach target audience. Also, to generate good ROI.
Let us discuss the social media engagement steps from strategy to Implementation that will improve the ROI & Customer Engagement.
There's no denying that social media can be a powerful tool, but too often companies caught up in producing a stream of content. But, they don't think about the big picture.
Whether its corporate, marketing, branding or Customer relationship management, it will work better if the goals are shaped around the key business objective.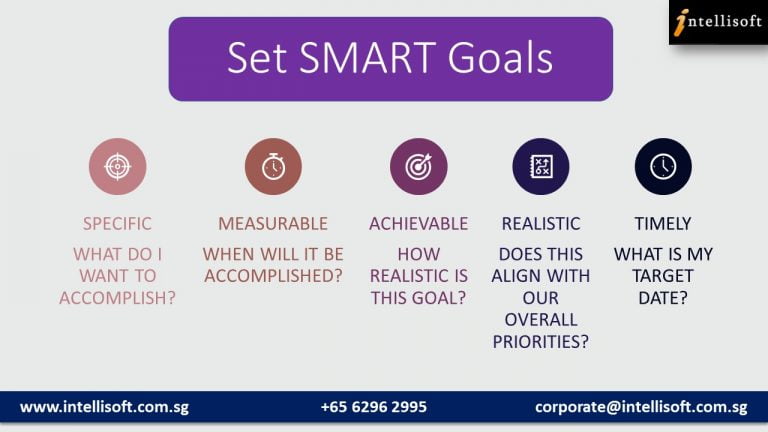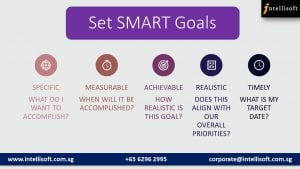 Select several goals that are most important to your business and are feasible to achieve.
The goals can be:
Awareness
Customer Retention
Branding
Lead Generation
Promotion
Referral Traffic
Sales
Launch
Loyalty
By curating the goals you can easily think of themes, content brackets, visuals & platforms. If you think its limiting, its quiet opposite. In fact, it gives a clear understanding and vision of accomplishments.
Do check out our Insightful Article on the 10 Exciting Tips for Engaging on Instagram
Analyze Your Social Media Marketing Strategy:
Once you have defined the big-picture, it is important to stack your efforts in right way. It is important to analyze how you allocate the content. This is to make sure the contents are in alignment with the goals and key business objectives.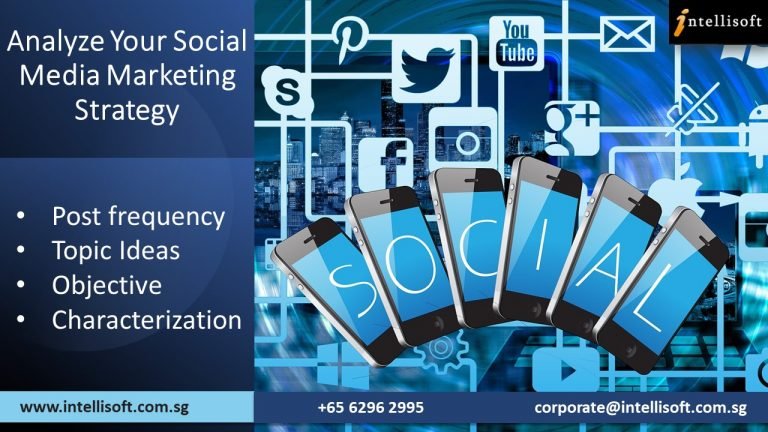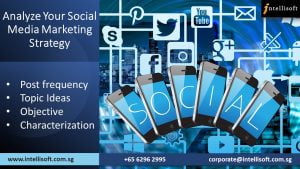 Curate a system to measure the social media content efforts to support your goals. First, create a basic spreadsheet of content, time and engagement. It can be filtered to analyze later.
Here are the few questions to start your analysis with:
What is my post frequency?
What topics do I post most frequently about?
Is my brand's voice, personality and objective coming through my post?
What characterizes my post?
Implement Your Game Plan:
Goals may be the backbone of the marketing program, but translating the to a powerful content will take you a long way. Think of each piece of content you share as a larger story your brand / company wants to communicate.
In fact, each content should have a clear theme, point of view and a take away for the consumer.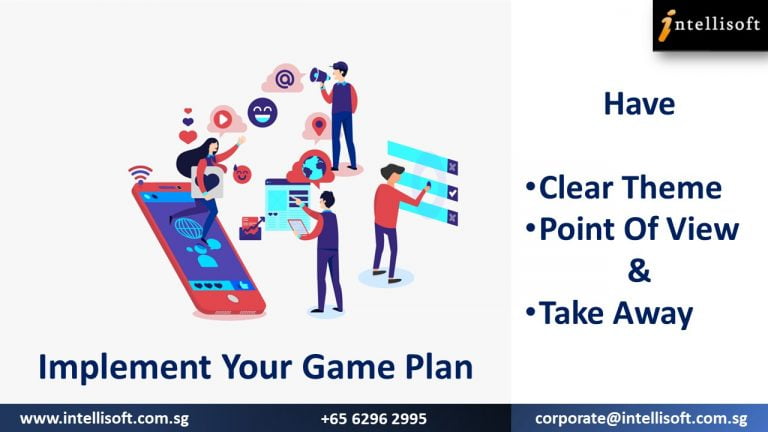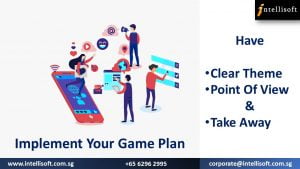 Here are some ideas of Implementation:
Post Regularly & Be active
Communicate Promotions, Offers and Services
Respond quick for customer engagement
Mix up types of contents
Show the usefulness and lifestyle
Track & Measure ROI:
Looking closely at the implementation, the next step would be tracking of the engagement.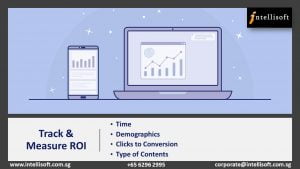 Track the insights & engagement to streamline the efforts better. You can easily track the following:
Time people are Viewing your post
Demographics of the people engaging
Tracking the Clicks to Conversion
Type of Contents that gets the more engagement. For instance – Inspirational Quotes, Texts, Videos, Images, GIF, Info-graphics
Track the content themes & decide frequency based on the engagement metrics. Alter the frequency, time  & Content Strategy based on the insights.
Qualitative content wins. Focus on the content that generate strong leads, keep in track of loyal consumers, a responses from star consumer, and add them to further posts.
This might be a little hard to keep in track but its valuable to capture them and add because ultimately not always number wins, but satisfaction & reviews do.
How To Calculate Customer Engagement using Social Media?
Here are some quick ways to calculate engagements:
Look for Virality in your Facebook page analytics. It shows the likes & shares for your better understanding too.
Instagram: Enable insights from settings & start to track insights in every post. Therefore, you arrive at a better understanding of the reach.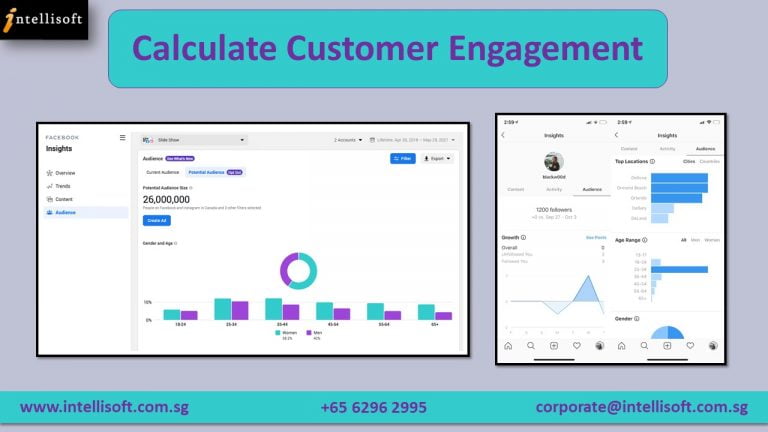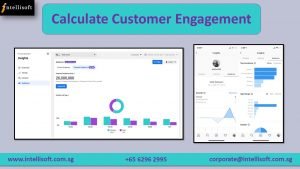 All these are a just perspective ideas & guidelines. But, it is always good to master the skill for desire outcomes.
Intellisoft has carefully designed a highly insightful Digital Marketing Course to help you learn & master the Social Media platforms to get your Brand, a great value.
Learn how to improve the current marketing activities & get them to perform at their very best, therefore getting the maximum ROI from them.
Why wait? Join us today & master Digital Marketing starting from S$61.25*. You can claim that also from SkillsFuture.
Register Online now for the 2 days practical hands-on course to get the most out of Digital Platforms.
We are here to assist you if you have any more questions on the Course.
Feel free to call me at 9343-2080 or Email us to request brochure or any other queries.
Cheers,
Lavanya
Tel: 6250-3575  Whatsapp:  9343-2080  | corporate@intellisoft.com.sg
Like us on Facebook, Follow us on Instagram & LinkedIn for more updates on Courses & Grant!
P.S: Do check out the interesting Article on 5 Tips to Improve your Business Search-ability in Google